Sega is finally bringing Like A Dragon Ishin from Ryu Ga Gotoku Studio to global audiences and we can't wait to get stuck into what is sure to be another fantastic action-adventure game from the series. If you're looking forward to this and you're a fan of the Yakuza game series, you might want to know about all the different Like A Dragon Ishin battle styles and fighting styles that will be available in-game.
While you're checking out the game now the Like A Dragon Ishin release date is here, the Yakuza spin-off has a number of battle styles and fighting styles. Getting to grips with all of them in the Bakumatsu era of the Late Edo Period will be key to taking down your foes in the game.
Like A Dragon Ishin battle styles and fighting styles
In Like A Dragon Ishin, there's going to be four fighting styles you can use in battle – they are:
Swordsman Style
Gunman Style
Wild Dancer Style
Brawler Style
Swordsman Style
At the moment, we don't know too much about this fighting style other than it's one that focuses on blades – as the name might suggest. If you want to tackle your enemies with something traditional, like a katana, this is going to be the best option for you.
Gunman Style
As you might imagine, this is a fighting style all about guns. You're not going to find yourself being able to wield heavy armaments like a light machine gun or fully-automatic SMGS, but we're expecting a decent selection of firearms to be available for those of you opting for this battle style.
Wild Dancer Style
This battle style balances use of blades and guns to create a spectacle of furious fighting you won't want to miss out on. It's clear that this is going to be the most adaptable option.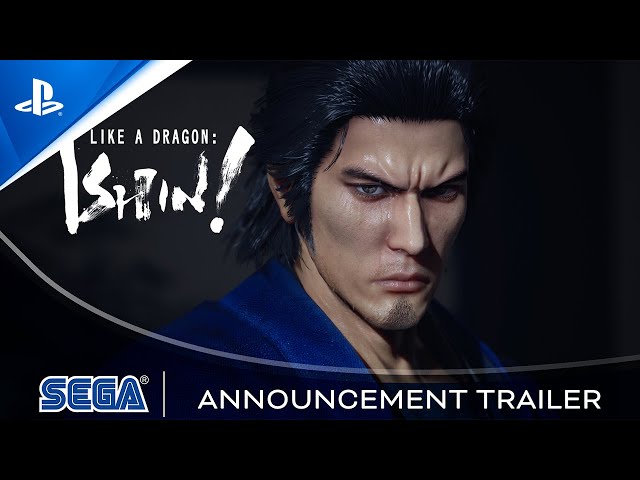 Brawler Style
Don't care for weapons at all? This is the option for you. With this fighting style, you'll be going toe to toe with your opponents bare-fisted. Expect this to be the most brutal battle style available in the game.
Well, that's all there is to it – all the fighting styles and battle styles available in Like A Dragon Ishin. We will be sure to update this when more specifics are available, but know that this is going to be one of the best PS5 games and best Xbox games out there when it drops.