When is the Like a Dragon Gaiden release date? The next entry in the Yakuza series has been announced and it sees the return of fan-favorite Kiryu and bridges some key gaps in the series' story ahead of the next mainline entry.
Like A Dragon Gaiden The Man Who Erased His Name (that's a mouthful) will be more action-adventure based, rather than having the RPG gameplay of Like A Dragon. So, when the Like a Dragon Gaiden: The Man Who Erased His Name rolls around, we'll be beating up bad guys in real-time with a new flavor of what to expect from the Yakuza series.
Like a Dragon Gaiden release date
Like a Dragon Gaiden The Man Who Erased His Name's release date is Thursday, November 9, 2023, as confirmed during Summer Game Fest 2023. The game will be released on PS5, PS4, Xbox Series X|S, Xbox One, and PC.
In 2022 a 2023 release window was given so it is great to see the game hit this date, ahead of Like A Dragon 8 next year. A Ryu Ga Gotoku Summit is set for June 16, so we should learn more there.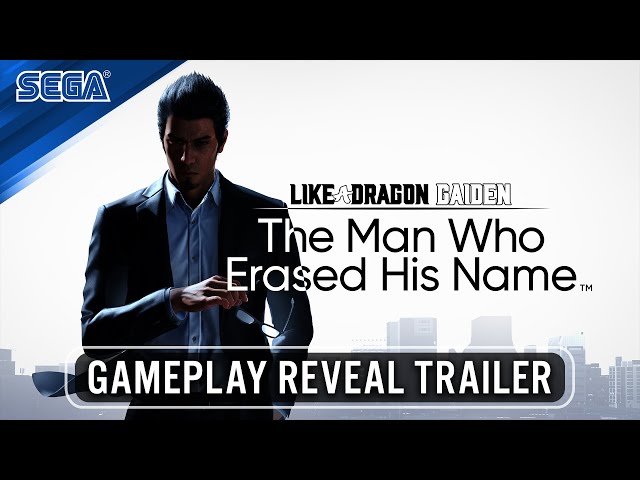 Like a Dragon Gaiden story
The story of Like a Dragon Gaiden The Man Who Erased His Name sheds light on Kiryu's antics following the events of Yakuza 6: The Song of Life and provides a bridge to the upcoming Like A Dragon 8.
The game is set in the summer of 2018 and is centered around a Kiryu who has renounced the violent Yakuza life he led up until The Song of Life, abandoning his name and faking his death to protect his family. But, a conflict has brought him out of hiding.
Using the codename 'Joryu' Kiryu embarks on a vibrant journey filled with well-known characters and the classic unique fighting style Like A Dragon is known for, switching between the Yakuza and Agent fighting styles. On top of that, you can expect fun minigames and experiences like karaoke, cabaret, racing, and more to be introduced and brought back, according to the leak for PSDeals.
Kiryu is set to play a key role in Yakuza 8 when it releases, so we can expect the story to leave on a cliffhanger to keep us interested until we can get our hands on the next full entry in the series. We also got to see a lot more of the game in the latest gameplay overview trailer.
That's everything we know about the Like a Dragon Gaiden The Man Who Erased His Name release date. You can read all about the other confirmed Yakuza game with our Like A Dragon 8 release date guide, which has all the latest information on the next mainline title.