No matter what vehicle you build, or if you prefer exploring to racing, there are plenty of Lego 2K Drive game modes available that will keep you occupied. While it may be a racing game, there's various modes that allow you to simply have fun, without any of the competitive spirit required.
As we approach the Lego 2K Drive release date and get behind the steering wheel, you may be wanting to know more about the different ways you can play this Lego racing game, including any Lego 2K Drive multiplayer modes. Well, clip your seatbelt in and turn the ignition, as we talk about everything you can do in Bricklandia.
All Lego 2K Drive game modes
There are four Lego 2K Drive game modes available to play, which are as follows:
Story
Cup Series
Race
Minigames
Story
Whether you want to play by yourself or bring a friend along thanks to Lego 2K Drive split-screen co-op, the story mode will see you go from an amateur racer to a champion. You'll take on the infamous Shadow Z as you attempt to bring home the Sky Cup Trophy, a highly coveted and prestigious award that every citizen of Bricklandia wants.
During the story, you'll also get to unlock and experience the various Lego 2K Drive maps on offer.
Cup Series
Lego 2K Drive's Grand Prix-like experience, the Cup Series offers back-to-back races across different tracks, with a different Cup Series for each of the maps in the game.
As you progress through the Cup Series, you'll earn points based on your finishing place for every race, and the driver with the highest points at the end of the mode will get top spot on the podium.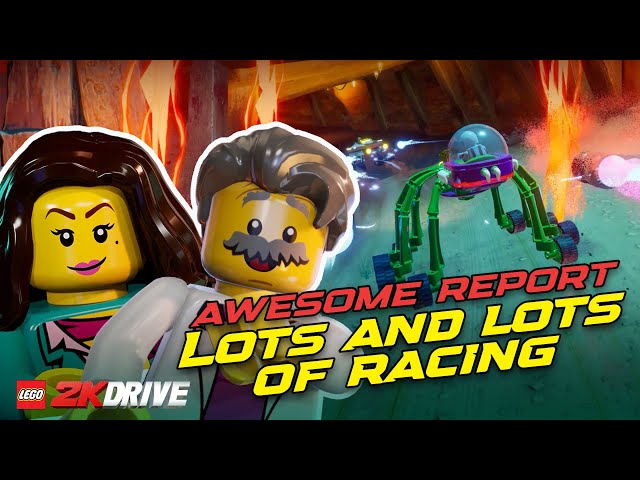 Race
Sometimes, all you want to do is play something simple, and that's exactly what the Race game mode is for. Choose any of the available Lego 2K Drive tracks, as well as pick a Lego 2K Drive Licence Class level (which determines overall speed and power-ups available), and get to racing.
Minigames
The most unique game mode in Lego 2K Drive, Minigames will task you with different goals and objectives that aren't simply "cross the finish line". For example, any Defend Minigames will see you smash and take on robots to protect objectives. If you want something to add variety to the racing genre, this game mode might just be it.
That's everything you need to know about the Lego 2K Drive game modes. Thankfully, you can play with any of your friends on other platforms since Lego 2K Drive crossplay is available. Let's just hope that the latest Lego game can make it onto our best racing games list when it finally arrives.