League of Legends developer Riot Games has finally dropped the official video for this year's LoL Worlds 2022 song. 'STAR WALKIN', created by rap sensation and self-proclaimed "President of League of Legends" Montero 'Lil Nas X' Lamar Hill, marks the biggest musical collaboration for Riot to date, and it's certainly gone big on its mecha-infused visuals.
Throughout the video, which is set in San Francisco – the host city for the LoL Worlds 2022 final – numerous local landmarks are highlighted, alongside League pros from across the game's history. Current pros Jeong 'Chovy' Ji-hoon, Jo 'CoreJJ' Yong-in, Marek 'Humanoid' Brazda, and Tian 'Meiko' Ye are heavily-featured throughout, alongside giant mechanised versions of champions Azir, Thresh, Twisted Fate, and Rell.
Speaking about the track in a press statement, Riot's global head of creative for esports, Carrie Dunn, says that the studio "wanted this year's Worlds anthem to have that North American flair while truly embodying the One&Only brand – unapologetic in its individuality. And who better to represent that idea than Lil Nas X?"
With lyrics like "Racin' to the moonlight and I'm speedin' / I'm headed to the stars, ready to go far / I'm star walkin'", Dunn states that the Worlds 2022 song "perfectly captures the relentless competitive drive of our pros; that burning desire to claim your place in history and reach the stars." We're certainly inclined to agree.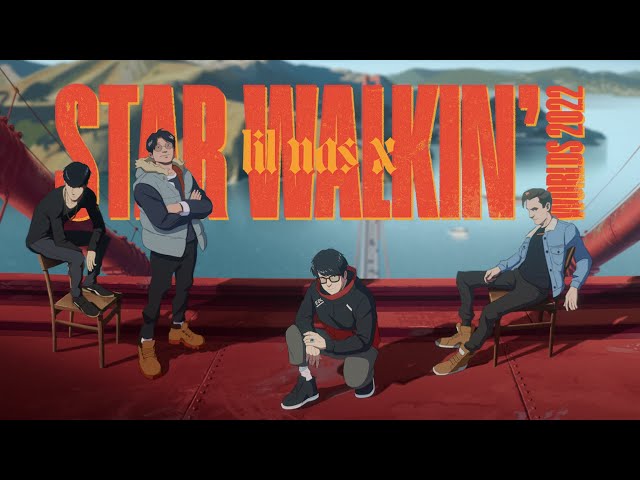 Now the Worlds 2022 song is officially out there in the wild, we can't wait to see what kind of performance Lil Nas X and Riot has in store for us when the Worlds grand final rolls round on November 5.