On the morning of the League of Legends Worlds 2022 Final, Hwang 'Kingen' Seong-hoon was an underdog. By the end of the day he, alongside his DRX teammates, was a world champion.
So exemplary was Kingen's performance during the thrilling five-game finale against regional rival T1, he was also voted the Finals MVP by myself among other industry panellists. Of course, once the match had finished, I had to talk to the man himself about this extraordinary series.
Naturally, Kingen was all smiles as we began our post-match interview. To be honest, I couldn't help but feel a giddy sense of elation for him. After all, the toplaner has spent the past four years desperately trying to get to Worlds, let alone winning the whole thing.
"Before the match started my prediction was 3-2," he grins. While one would raise an eyebrow at a player dreaming of a five-game series over a quick 3-0 it is, at this point, the quintessential DRX experience. After all, it has unwillingly taken the path of most resistance at every opportunity.
Coming into 2022 with a brand new roster, DRX was perpetually a middle-of-the-pack team, and failed to make deep runs in both the Spring and Summer Playoffs.
But the early indications of the mental resilience that DRX has been praised for throughout Worlds were there, exemplified by the huge comeback in the LCK Regional Finals against Liiv Sandbox – itself a five game banger – to qualify for the Worlds 2022 Play-Ins stage in the first place.
DRX's journey to lifting the Summoner's Cup – and becoming the first ever Play-Ins-qualified team to do so – was hardly a breeze either. En route it had to reverse sweep the reigning world champion, EDward Gaming, finally win in 2022 against reigning LCK champion Gen.G, and polish it off by going the full five games against a T1 side which looked poised to win it all in the Final.
That mental fortitude was once again evident in Kingen's performance in the finals against T1's Choi 'Zeus' Woo-je – widely considered the best toplaner in the world. Kingen had an unenviable challenge on his hands, but he tells me he was relishing the opportunity to prove that even gods could fall.
"Zeus is an impressive player because of all of his impeccable plays", Kingen says. "But going into the match I told myself that I can be better, and if I play to my best then there's nothing that I should be afraid of."
As Kingen proceeded to put on an Aatrox clinic during the back end of the series, cementing his MVP spot, comparisons online started to be made between himself and 2018 world champion toplaner Kang 'TheShy' Seung-lok.
When asked what he made of them, Kingen calls it a "special honour" to be held in the same light. "If the god of top in LCK is Zeus, then the god of top in the LPL is TheShy."
Kingen was initially taken under Song 'Smeb' Kyung-ho's wing while on KT Rolster, before attempting to make his name in the LPL as TheShy had done. However, even after returning to the LCK to be part of DRX, something was missing from Kingen's arsenal that would allow him to stand out from his peers: the mental nirvana he finally achieved here in North America.
"Honestly, I've been working hard my entire career," Kingen states, "but the mindset I've had more recently is to not hesitate and give it my all. There's a saying in Korea where if you do everything you can with no regrets, and leave it up to whatever fate has for you, then that's the best you can do. Believing in that actually helped me a lot, and allowed me to stand here today."
Standing alongside Kingen at the peak of the League esports world are of course his DRX teammates, including the man he himself had recruited at the beginning of the year: Kim 'Zeka' Geon-woo.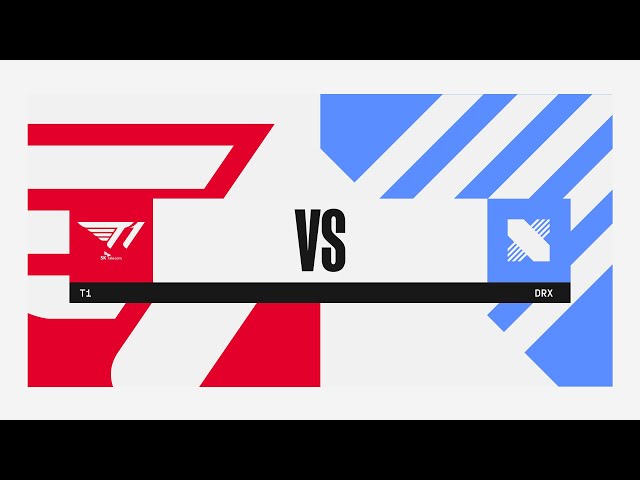 In a previous interview with Korizon's Ashley Kang, Zeka revealed that his former KT Rolster comrade had promised him an LCK title if he returned from China to join the team. While Kingen has yet to make good on that particular promise, Zeka will have to make do with a world championship instead for the time being.
"I said this not only to Zeka, but to Deft too," Kingen clarifies. "I told them 'let's win together', but you can't predict the future. […] We achieved the highest achievement, and everything turned out to be so good, so I'm really happy about that."
Of course, the path to achieving high isn't linear, and Kingen is unabashedly aware that the team has taken the "messy" route to the top. Over the course of the tournament, DRX played a whopping 26 games, including 14 of the 15 possible games in the Knockout Stage. One can see why Kingen was so sure the Final would go the whole way.
While many of the team's victories were born out of chaos, this energy suits DRX to a tee. Take Hong 'Pyosik' Chang-hyeon's iconic victory celebration, for example. Aside from being a crowd favourite, Kingen firmly believes that his teammate has qualities that were pivotal to DRX's fairytale run.
"He's such a character", Kingen beams. "He's such a pure soul, someone you can easily approach, and is so familiar. I think him just being himself in-game helps us let go of all the feelings, and helped us get a positive outcome."
Well, there are few outcomes more positive than a world championship victory – though, arguably for Cho 'BeryL' Geon-hee the dream of a gacha game waifu-inspired DRX Worlds skin might just top it…
For now, this remarkable DRX side can revel in its remarkable achievement. However, with an LCK title still to acquire for Zeka, Kingen will surely be eager to get back home to start preparing for the 2023 season, though not without first taking a well-earned break, I'm sure.