Horizon Forbidden West is just a month away and Guerrilla has treated us to a gorgeous new story trailer for Aloy's next adventure. But, a lot more about the game's story has been revealed in interviews with the European developer, including the fact that Carrie-Anne Moss, star of The Matrix, will play a new mysterious character called Tilda, according to Game Informer.
Tilda, is described by the developer as "a mysterious and complicated character with a special connection to the ancient past" and can be seen in the new story trailer for the game, right at the end.
During that scene the quote "we will find the answers but be aware, we're not the only ones who seek them" is uttered by GAIA as Tilda appears at the top of a ruined skyscraper with what we think appears to be a dinner table set for two behind her. It's clear she has been expecting Aloy.
It could be that Carrie-Anne Moss' character is a part of the secretive Horizon Forbidden West tribe Guerrilla teased earlier in the month. But, we would guess that Tilda – or the organisation she is a part of – has some connection to the remnants of humanity before the apocalypse.
Her glamorous and futuristic outfit also suggests she might be a part of a wealthy group of humans who either survived the machine onslaught that led to the apocalypse. She may also be a member of the ultra-wealthy elite class who somehow found a way to survive or escape earth once they knew the end was nigh and now want to know what happened since then.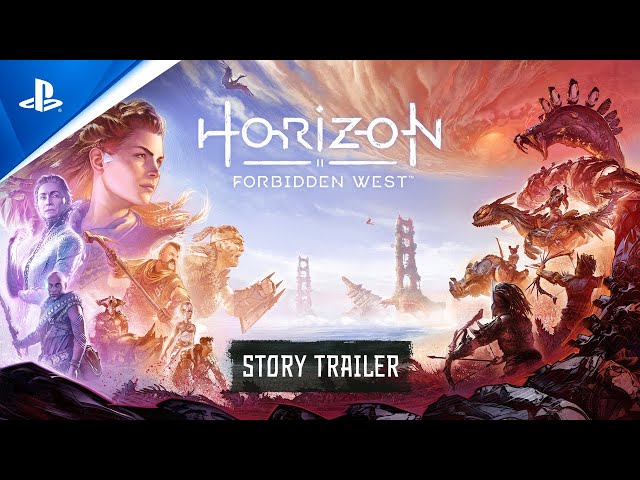 Nevertheless, it is clear that Horizon Forbidden West will have as many secrets and revelations to uncover as the first game, and Carrie-Anne Moss' character might be at the centre of those revelations.