Is Honkai Star Rail coming to Xbox? If you're an Xbox player hoping to board the Astral Express in Honkai Star Rail, then we're not surprised that you're pondering this. After all, it has already been confirmed that PlayStation players will be able to become Trailblazers in HoYoverse's sci-fi fantasy roleplaying game.
Sporting an impressive roster of Honkai Star Rail characters, HoYo has clearly been hard at work preparing an experience fans of its titles will not only love, but will entice them to part with their hard-earned cash – or Honkai Star Rail codes – pulling on the Honkai Star Rail 1.0 banners. But when will Xbox players get their turn – if at all? Read on to find out more.
Is Honkai Star Rail coming to Xbox?
As it stands, HoYoverse has no plans to bring Honkai Star Rail to Xbox. Historically, PlayStation has been the only console to receive ports of its games, and this doesn't seem to be changing anytime soon.
However, the previous Honkai game – Honkai Impact 3rd – never came to consoles at all. As such, there may be a small amount of hope for an Xbox port yet.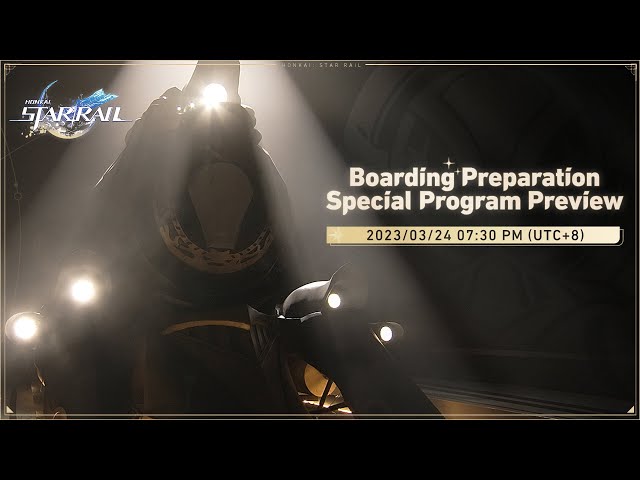 Honkai Star Rail story
Acting as an alternate universe sequel to Honkai Impact 3rd, Honkai Star Rail kicks off after The Trailblazer – the game's playable main protagonist – is awoken by Stellaron Hunters Kafka and Silver Wolf within the Herta Space Station.
Of course, it isn't long before The Trailblazer is thrown into action, as the space station finds itself under attack from the Antimatter Legion – a huge, hostile faction comprised of some of the universe's nastiest beasties. As it transpires, the Legion follows the Aeon (god) of Destruction, Nanook, who as their title stipulates wishes to wipe out not only civilization, but life altogether.
After meeting with other Trailblazers – those who have been blessed by the Aeon of The Trailblaze, Akivili – the protagonist chooses to board the Astral Express. This mystical train, itself a product of Akivili, once fell to ruin due to the effects of Stellarons – the Cancer of All Worlds – which have been sown across the universe by Nanook as part of their plot.
Fortunately, Himeko restored the Astral Express to its former glory, and proceeded on a journey to also restore the Star Rail – the rail line the Express runs on that had also succumbed to the Stellaron blight. The Trailblazer joins the Express, and so too begins a journey to help root out the Cancer of All Worlds.
Honkai Star Rail gameplay
Honkai Star Rail utilises a turn-based combat system, marking a departure from any of the systems previously used in the studio's other games.
As seen in Genshin Impact, players form teams of four characters. Each character has a basic attack, a skill, and an ultimate ability. In Star Rail, using skills requires skill points, which can be restored through basic attacking. Indeed, mastering Star Rail's combat requires carefully balancing the tools you have at your disposal.
Furthermore, each of Star Rail's characters is assigned one of seven elements from Fire, Ice, Imaginary, Lightning, Physical, Quantum, and Wind. Attacking opponents with an element they are weak to will cause them to break, dealing bonus damage and preventing them from attacking for one round.
And that's the answer we have to 'is Honkai Star Rail coming to Xbox?' – at least for now. Be sure to check back as we approach the Honkai Star Rail PS5 release date, just in case HoYo surprises us with an Xbox announcement.