The HoYoverse is expanding and fantasy RPG fans will be pleased to know that the Genshin Impact developer has confirmed that Honkai Star Rail, a new space fantasy RPG from HoYoverse, is coming to PS5 consoles. With a final closed beta being undertaken by the developer, information is light – but not absent – online. However, it's safe to say that this announcement is an exciting one.
Honkai Star Rail is a free turn-based RPG due to be launched on April 26 for PC via the Epic Games Store, iOS devices, and Android. However, those of you with the latest PlayStation console will be pleased to know that you-too can board the Astral Express and hop into Honkai Star Rail in the future.
However, the bad news is that the Honkai Star Rail PS5 release date is still yet to be announced. So, we don't actually know when that will be just yet. This could be the official release date mentioned above, but it could also be a little later. All we can do is wait for more information from HoYoverse.
In the meantime, though, if you're looking for more information on Honkai Star Rail, HoYoverse has thrown together an epic Special Program with more on what to expect and more than a handful of gameplay snippets.
As you can see below, this is going to take full advantage of the charming art style adopted by Genshin Impact and fans of this action-gacha should feel right at home.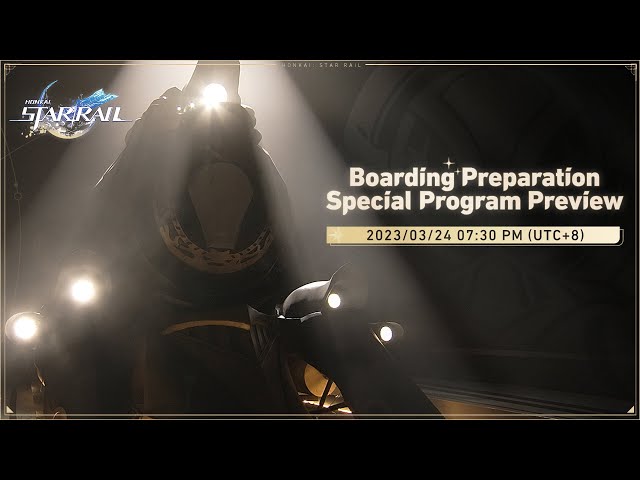 However, Honkai Star Rail could be a title that challenges some of the best PS5 RPG games with it's intuitive turn-based combat and supposedly large open world environments. However, we'll just have to wait and see how large these maps really are.
Either way, this should offer you something unique to Genshin Impact, but you can find out more about the upcoming Genshin Impact 3.6 release date right here – if you're looking for something to pass the time between now and the launch of Honkai Star Rail. This could very-well be one of the best PS5 space games out there, too, if we're lucky.