Hogwarts Legacy might just be the most in-depth incarnation of Harry Potter lore yet for Potterheads. Expanding on the lore with a story set long before Harry Potter's adventure, there is one element crucially missing: Quidditch. Though players can travel around Hogsmeade and other locales via their own broom, participating in Quidditch remains off the cards. However, avid Potterheads believe a Hogwarts Legacy Quidditch DLC is destined for the game's future.
Over on the Hogwarts Legacy subreddit, Harry Potter enthusiasts like 'kolikkok' are saying they "feel like Quidditch is heavily implied to be considered a DLC if you read the notes found around the castle." The notes in question can be found in locations like Madam Kogawa's office, elaborating on Quidditch's ban under the orders of Phineas Nigellus Black. As explained in the game's opening hour, Black expresses it has been forbidden to play Quidditch as a result of serious injury on the school's grounds.
The aforementioned notes also detail a troubling wave of deception and cheating within the sport, prompting Magam Kogawa to have a complex relationship with Quidditch. Despite this, the character is positive Quidditch will return to Hogwarts soon.
However, the game's official reasoning hasn't stopped others from pointing out the possibilities. "Every asset needed for Quidditch is already in-game. Brooms, uniforms, balls, and even the freaking Quidditch pitch is there! The only thing that seems to be missing is the actual code to play," says 'LobbinLobber'.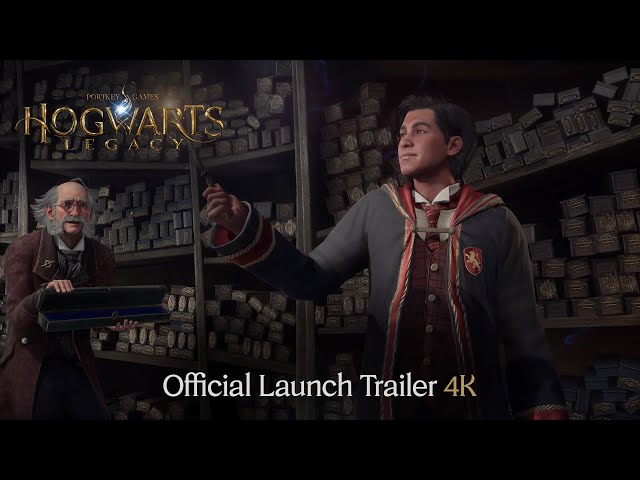 It isn't the first time Quidditch has been associated with the game's development either.
Last month, a series of leaks from a Hogwarts Legacy discord server alleged that heaps of content were cut from the game, since the original 2020 reveal. While it is normal to see content give way to design changes, the leaks claim that "initially it was intended to include Quidditch and support all 4 Quidditch positions." However, these plans were "abandoned after a year" of early development.
They also suggest that parts of the map were removed too, such as an expanded Highlands area and a large Swamp. However, further word of on either these cut elements is yet to be commented on. But Hogwarts Legacy is still fresh onto shelves, with many players diving into the story days after Deluxe Edition owners. Plans for post-launch content could soon be in the pipeline.
For now, acquaint yourself with Hogwarts Legacy best spells and the best Hogwarts Legacy builds for your character.
Hogwarts Legacy has drawn considerable criticism during its development, largely due to the fact that the creator of the Harry Potter series, J.K. Rowling, has made a number of transphobic remarks on social media in recent years.
While Avalanche has confirmed that J.K. Rowling is not "directly involved" in the development of Hogwarts Legacy, it is working with "her team" and Portkey Games, a Warner Bros. label dedicated to launching new experiences inspired by J.K. Rowling's original stories. It is currently unclear whether she will earn any royalties from the game's sale, but it is likely given it is based on her original body of work.
If you would like to learn more about transgender rights or lend your support, we'd encourage you to check out the National Center for Transgender Equality in the US and Mermaids in the UK.