If you've already managed to complete Hogwarts Legacy's main story, you're probably wondering what's next for your Wizarding World adventures. There are hundreds of side quests to dig through in the Harry Potter prequel game, but plans for Hogwarts Legacy DLC appear to be a low priority for developer Avalanche Studios. Now, game director Alan Tew confirms what to expect for new Hogwarts Legacy content.
During IGN Fan Fest, Avalanche Studios game director Alan Tew addresses plans for Hogwarts Legacy DLC. Its been a long road to bring Hogwarts Legacy to Harry Potter fans across the world, and that multi-year path means a break is overdue: "We've been really heads down bringing [Hogwarts Legacy] to life […] so at the moment there are no current plans for DLC." But what could happen next for Potterheads after completing Hogwarts Legacy?
Outside of the Dark Arts arena and PlayStation-exclusive questlines, it is possible that a Hogwarts Legacy Quidditch DLC pack might appear in the future. Fans of the franchise are adamant that the key factors are already in place and pieces of game lore attribute themselves to the arrival of the popular Wizarding World sport. Areas like the Chamber of Secrets remain absent for continuity, but with the game spinning its own tale on Harry Potter canon, maybe this could change in the future.
Though Tew's statement might seem as if there isn't anything in the pipeline for Hogwarts Legacy DLC, we know that a series of patches have already been rolled out for the game.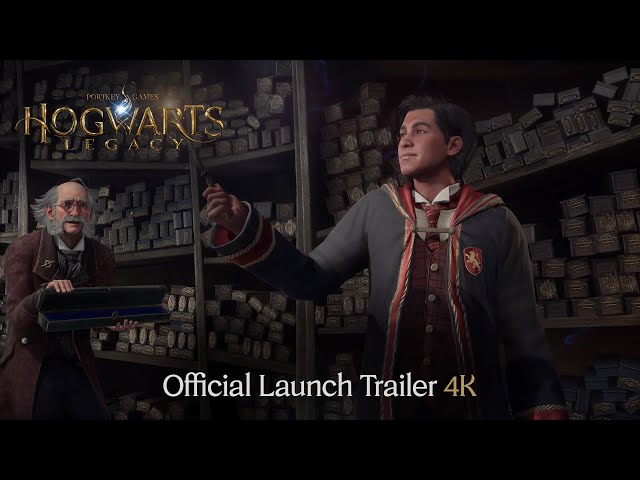 Addressing performance issues and various bugs, these fixes come after problems to do with ruined game saves that have plagued players, especially on Xbox consoles. This bug would cause players to lose their progress, as the game's autosave feature failed to function. In some cases even manually saving Hogwarts Legacy didn't rectify the issue.
Harry Potter fans over on the game's subreddit were affected in droves, with many spending as much as "8 hours" on one session, only to lose that progress. Hogwarts Legacy community manager Chandler Wood assures players that a "new Hogwarts Legacy patch for PS5 and PC [is] rolling out now. For PS5 players, this should resolve the "Collector's Edition" Trophy and retroactively unlock it for anyone who has met the requirements." However, it remains to be seen whether Xbox players will receive similar treatment.
Whether you've finished the game or have decided to try something new, there are heaps of titles within the Xbox Games Pass February 2023 games list to enjoy. For those of you on PlayStation consoles, check out the PS Plus Extra and Premium February 2023 games line-up.
Hogwarts Legacy has drawn considerable criticism during its development, largely due to the fact that the creator of the Harry Potter series, J.K. Rowling, has made a number of transphobic remarks on social media in recent years.
While Avalanche has confirmed that J.K. Rowling is not "directly involved" in the development of Hogwarts Legacy, it is working with "her team" and Portkey Games, a Warner Bros. label dedicated to launching new experiences inspired by J.K. Rowling's original stories. It is currently unclear whether she will earn any royalties from the game's sale, but it is likely given it is based on her original body of work.
If you would like to learn more about transgender rights or lend your support, we'd encourage you to check out the National Center for Transgender Equality in the US and Mermaids in the UK.