Coming out of nowhere, Tango Gameworks has surprised us all with Hi-Fi Rush. If you like the look of it, then you're probably wondering 'when is the Hi-Fi Rush release date?'
Well, we have good news for you – it's sooner than you might expect. Be sure to read on below for an overview of what you can expect from this new, surprising rhythm action game.
Hi-Fi Rush release date
Hi-Fi Rush's release date is set for January 25, 2023, meaning it is out right now on Xbox Series X|S and PC, as well as on Game Pass. So, what are you waiting for? Go and download it!
Hi-Fi Rush story
You are Chai, a victim of a corporate experiment that can feel the rhythm of the world around him. Your goal is to fight back against the corporation and take them on one by one.
Each level ends with a boss fight full of spectacle and sound.
Hi-Fi Rush gameplay
We got our first look at the gameplay of Hi-Fi Rush in the reveal trailer for the game at the Xbox Developer Direct in January 2023. The game is a gorgeous artistic kaleidoscope of action and colour. Hi-Fi Rush is a rhythm action game where your moves and attacks add a layer to the music and action, enhancing your attacks as you land more attacks, making them stronger and easier to perform.
Your attacks take place naturally but you can land hits with button presses to do more damage, execute combos and enhance your combat capabilities.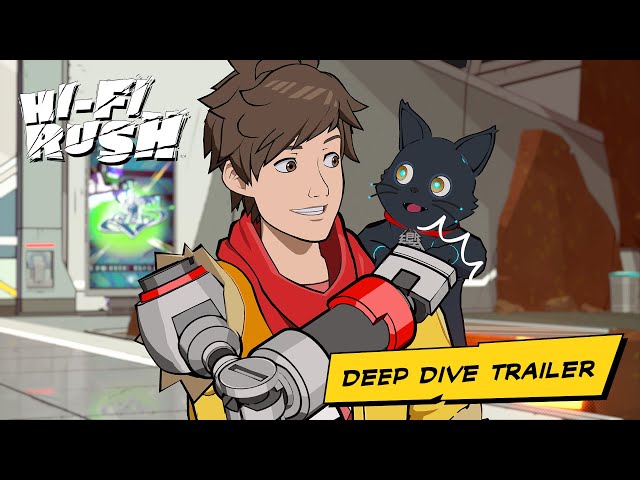 That covers all you need to know ahead of the Hi-Fi Rush release date. For more on other Game Pass titles, be sure to check out what you can play right now with our full list of the Game Pass games and some of the best Xbox games.