After Halo Infinite's campaign gameplay debut last Summer, the star of the show ended up being Craig, rather than Master Chief himself. Well, after revealing a glow up for the enemy earlier this year, it appears 343 have built a story for Craig within the game's campaign told via a memorial easter egg.
Spotted during a preview from Mint Blitz on YouTube, this easter egg can be found at the start of mission four in the game's campaign on top of a building. On this roof, you can find a poster for Craig's tour around the Zeta Halo Ring.
Up here you can also find one of the Halo Infinite Skull locations, and an album which lists hits from Craig that include "I smile inside", "I can't grow beard", "Your words hurt, but I love it", "The day you become a meme", and more classic bangers. The track list makes clear reference to the outpouring of memes and gifs from last year after criticism was placed on Halo Infinite's visuals.
More than a year on, reception to Halo Infinite's previews have been positive with both press and content creators praising the game's combat and open-world creativity.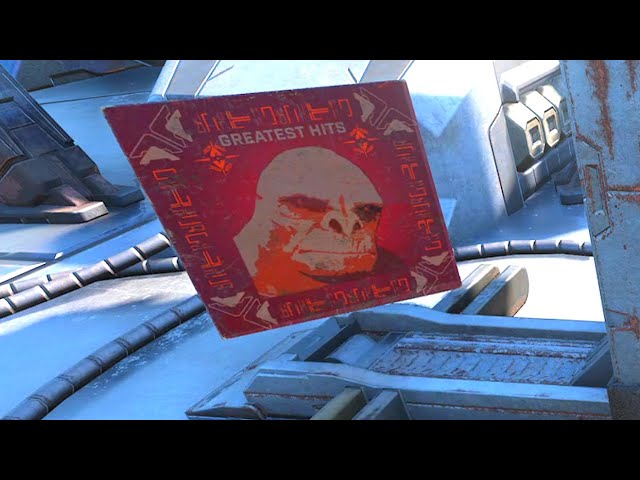 We are just a few weeks away from the campaign's launch as a part of the Xbox Game Pass December 2021 game line-up. But, if you want to get a glimpse at 343's refined take on Halo combat, you can check out the Halo Infinite Multiplayer which is out now on PC and Xbox consoles.