Inside the GTA 5 multiplayer spin-off, players are enjoying the Los Santos Drug Wars update, which brings new jobs and more to the game. However, the streets of Los Santos are deadly, and you'll need more than a Railgun to survive. Especially as adversary mode reintroduces Hasta La Vista mode, making it a great time to drop into GTA Online. Rockstar Games is dishing out some sizeable rewards and you don't want to miss out on them.
We've got quite the wait ahead of us for GTA 6, but GTA Online is still going strong. Whether you're new to the game or returning to the beaches of Los Santos, adversary modes put players against one another in a variety of ludicrous activities. One such mode is the Hasta La Vista playlist, where one team of cyclists races to the finish line, while the other players attempt to ram them off the road in trucks.
According to GTA Online leaker 'TezFunz', players can expect "2x GTA$ & RP [in] Hasta La Vista [mode]" to appear in the game. Gaining cash in GTA Online isn't always very rewarding, so be sure to capitalise on this substantial payout increase. Additionally, those of you who are business savvy can take advantage of "1.5x GTA$ & RP [in] acid lab sell missions."
Don't hesitate to claim these bonuses, though. GTA Online players will have from February 2 to February 9 to net themselves an extra helping of RP and cash.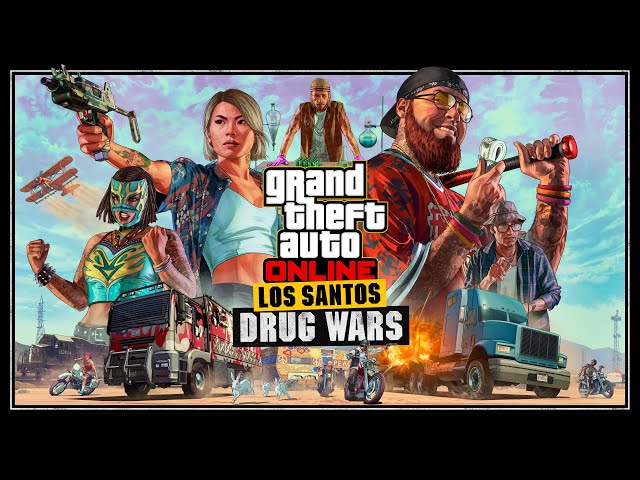 Putting this extra cash toward new vehicles could be a wise decision too. If you're on the lookout for a new set of wheels, then you can get the following vehicles for a discounted price:
Youga Classic ($97,500) – 50% off
Brickade 6×6 ($1,015,000) – 30% off
Torpos Rallye ($571,200) – 30% off
Tulip ($502,600) – 30% off
The Youga Classic also appears in Simeon's Showroom, alongside the Everon, Penetrator, Baller ST, and the Tulip. Meanwhile, the Luxury Showcase contains the Coquette D10 and Turismo R. Lastly, this week's podium car is the Stinger GT. Good luck getting your hands on that one.
GTA Online continues to be a mammoth title for Rockstar Games. While Red Dead Online support looks weary for the future, the Grand Theft Auto 5 multiplayer experience shows no sign of slowing down.
However, we hope players won't always be stuck in Los Santos. With Rockstar teasing GTA 6 within GTA Online itself, we're hoping the next location is somewhere far more tropical.