When you're not hiding from the Oppressor MK II in Los Santos, take some time out to feel the love in GTA Online's latest Valentine's Day week event. Rockstar Games is firing its own Cupid's arrow, as lovely rewards and popular deathmatch modes return in the Grand Theft Auto 5 multiplayer title. But this brand-new GTA 5 update is a treat for vehicle fans. Leave the Banshee in the garage and get your hands on the Classique Broadway.
The latest GTA Online update is here, and according to the latest Rockstar Games blog, there are dozens of goodies for GTA 5 fans. The blog states that players can "buckle into the Classique Broadway", a 1950s-inspired vehicle that is now available from Legendary Motorsport. Those of you grinding out Taxi fares can get a slice of the action, too. "Deliver 50 customers to their destinations during Taxi Work to unlock the Downtown Cab Co. livery for the Classique Broadway," the blog clarifies.
Additionally, Rockstar Games is giving players the chance to claim the "Los Santos Lovers livery" for the standard version of the vehicle. If the Classique Broadway doesn't suit your tastes, then we recommend heading over to the Diamond Casino for a spin on the latest podium offering, which is the Albany Roosevelt (Sports Classic).
But having a stylish vehicle doesn't matter if you aren't sporting some dapper threads. Players can get hold of the "Valentines Blazer and Heartbreak Pendant", which are sure to ignite some sparks as you roam around Los Santos.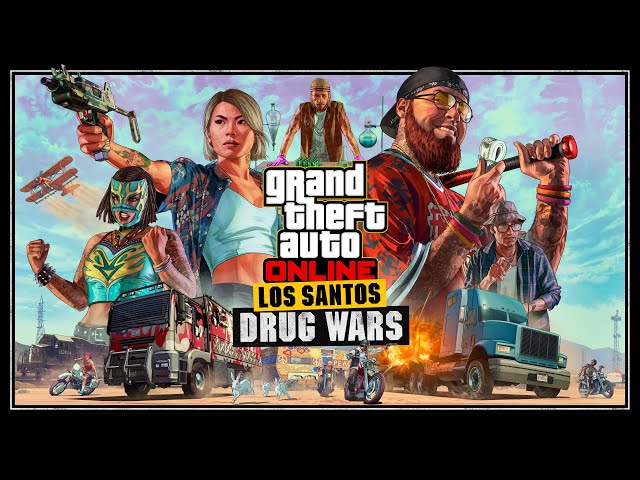 But what about those tasty RP and cash bonuses? Well, it wouldn't be a true GTA Online event without them. Triple GTA Online cash is up for grabs, as well as triple RP for competing modes like the Till Death Do Us Part adversary mode. "Shotgun Wedding is also dishing out 3X GTA$ and RP to all comers through February 15," Rockstar explains.
You'll need a hefty arsenal to take part in those modes, and thankfully, the Valentine's Day update has that covered: "Throw things back to a bygone era of scattershot bullet spread by picking up a free Gusenberg Sweeper from Ammu-Nation or the Gun Van anytime this week." Essentially GTA Online's version of a Thompson submachine gun, pair this up with weapon, throwables, and armour discounts at the Gun Van too. GTA Online+ members will have access to double discounts, too.
You'll need to claim all these rewards before February 24. It's a superb time to be a GTA Online player, but like us, we know you're looking forward to GTA 6 – one of many upcoming PS5 games for 2023 and beyond.