Ready your engine racers as Gran Turismo 7 is set to get a brand new update for PS5 players. Following the launch of Sony's impressive VR headset, developer Polyphony Digital is giving GT7 fans the chance to get behind the wheel thanks to added support for PSVR 2 owners. But if you're hankering for some new rides to dash around Laguna Seca in, then series creator Kazunori Yamauchi has got some good news for you.
Gran Turismo 7 fans should mark February 21 on their calendars, as GT7 1.29 update arrives on PlayStation 5. This update is a massive moment for the Polyphony Digital franchise, as it will usher in full PSVR 2 support, adding a new layer of immersion to the long-running racing series. Yet, PSVR 2 support isn't the only thing to be excited about, as series creator Kazunori Yamauchi teases that "big updates are coming next week."
The exciting claim is backed up by an image of four vehicles, shrouded in shadow, with only a faint beam of light bouncing off their sporty exteriors. While the new array of cars is obscured by darkness, this hasn't stopped Gran Turismo 7 players from speculating what could be rocking up in their garage soon.
GT7 fan 'AlkieAlk' posits "from left to right I see [the] Honda RA272, Citroen DS21 Pallas 'Tiburon', Genesis Vision GT [and] Porsche 911 Carrera 2.7 RS." The Twitter user does have some valid suggestions, but others have more distinguished cars in mind. ResetEra user 'NoLifeBR' theorises that the "Citroen DS, AAR Eagle, Honda RA272, Porsche 911 Carrera 2.7, RSM471 RS Lightweight" are possible outliers for Yamauchi's teaser image.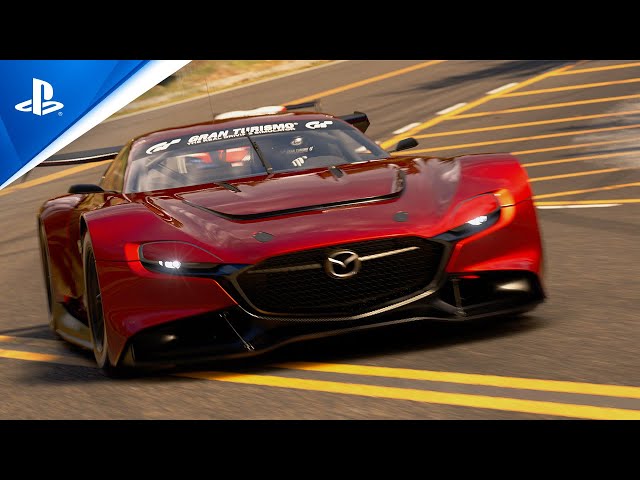 Experienced racers and newcomers on the Gran Turismo 7 subreddit have been awaiting the inclusion of more Formula 1-based vehicles, and it seems as if that dream could become a reality. Car fanatics will likely point toward the Honda RA272, which was the first Japanese car to achieve victory in a Formula 1 Race.
It was driven by the legendary Richie Ginther during the Mexican Grand Prix in 1965. However, this would remain Ginther's only F1 win throughout his accomplished career.
As aforementioned, the 1.29 update implements PSVR 2 support. Gran Turismo 7's PSVR 2 update is a free addition for owners of the game, whether you've purchased it digitally or via a physical copy. If you haven't picked up a PSVR 2 unit yet, then The Loadout's PSVR 2 review is where you should race off to next.