The latest trailer for God of War Ragnarok is here and it is an absolutely stunning three minutes of action, story, setpieces, and more. It might be one of the best trailers Sony has ever produced and if you aren't already sold on the game then this trailer should do more than pique your interest.
The trailer picks up from where the last one ended and shows Tyr helping out both Atreus and Kratos as their journey concludes. Rather than action, this trailer focuses mostly on the characters initially. However, we do get our fair share of axe throwing and blade swinging.
In the process of seeing all that killing, we also get to see far more variety in terms of the environments and set-pieces. From Kratos carrying someone to Kratos and Atreus running away away from a larger-than-life threat.
As you will be visiting all nine realms in this game, the possibilities are really endless for what Santa Monica Studio can do with the Norse setting. From a giant alligator to Kratos swimming away from threats underwater to a huge jellyfish, and far more than we can possibly mention it has really set our expectations high before the release of the game in November.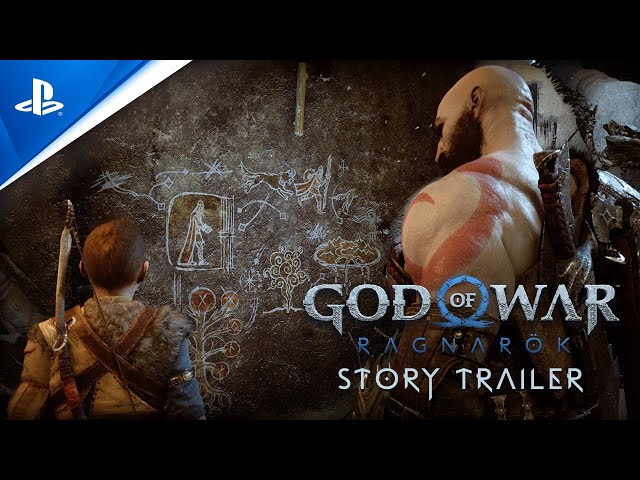 If you want to know more about the game, why not dive into the list of God of War Ragnarok characters who you see in this trailer and the cast and voice actors behind them?