Forza Horizon 5 Series 2 has now started and that means a whole new collection of events and races make up the next four weeks of activities in the Horizon playlist. The Trial is always the toughest challenge and this week's is aptly called Elf on the Shelf.
As with other 'The Trial' events in Forza Horizon 5 a number of tweaks and alterations will be needed to ensure your vehicle can perform up to the task. Racing against unbeatable Driveatars is a tough task and requires both you and your team to nail almost every corner and make very few mistakes while racing in the three events.
Continue reading for a full Forza Horizon 5 Elf On the Shelf guide, including which vehicles you should choose and the tuning set-ups to run on those cars. Thanks to players online tinkering with their cars, getting to grips with this event isn't as hard as it may sound.
Forza Horizon 5 Elf On The Shelf
As highlighted above, this event is the hardest of the week and requires some specialised tuning.
'D Bogo' on Youtube has completed the event and offered up two different vehicle selections and tuning set-ups. To complete the Forza Horizon 5 Elf On The Shelf Trial, you can use the following vehicles and tuning set-ups:
Ford Ranger T6 Rally Raid 2014 – Share Code: 111 668 850
Ford #2069 Ford Performance Bronco 2020 – Share Code: 101 258 547
If you don't own the vehicles, you will need to buy them from the Autoshow or get lucky in a Wheelspin. You will need to have the credits to purchase the upgraded tune and parts as well.
Overall, this Trial isn't as hard as some previous ones and we managed to complete it with the Ford #2069 Performance Bronco.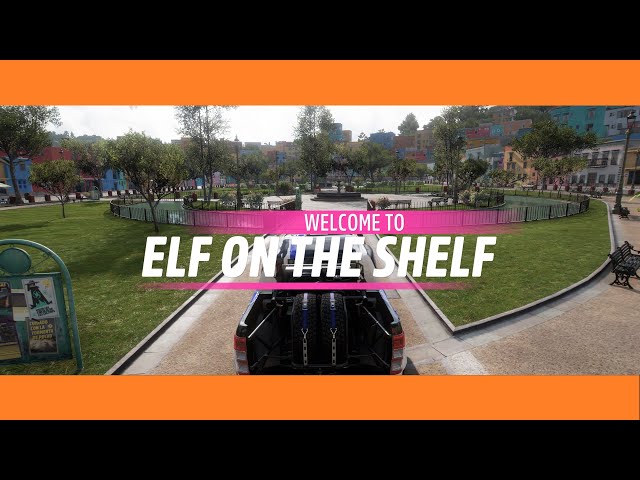 That covers this week's event, for more help with Forza Horizon 5, check out the Forza Horizon 5 Treasure Chest location this week.