What is the best car in Forza Horizon 5? We have been able to get our hands on Forza Horizon 5 and tested out some of the hundreds of cars that are in the game. While you might be looking for a car that has the best stats for speed or drifting, or perhaps the Forza Horizon 5 fastest car, there are also some all-around contenders for the title of Forza Horizon 5 best car.
Classic vehicles from previous entries like the Ferrari 599XX Evolution, 2018 Bugatti Chiron, and 2018 McLaren Senna could hold the title again in the latest entry. But, with plenty of new vehicles – and some old returning favourites – making their way into the top racing game, there might well be a new contender for the best Forza Horizon 5 car.
If you're dying to find out which car is worth its salt this year, read on to see what we think is the best car in Forza Horizon 5 right now.
Forza Horizon 5 Best Car
The best car in Forza Horizon 5 is the Lamborghini Sesto Elemento Forza Edition or the Koenigsegg Jesko.
Youtuber 'Don Joewon Song' tested the Sesto Elemento out in the preview build of Forza Horizon 5, and was mighty impressed with what he saw. This hyper car has incredible acceleration with what Don Joewon Song calls "F1-style handling". We're happy to report that now that Forza Horizon 5 is out, the Sesto Elemento is still a monster.
The Koenigsegg Jesko, meanwhile, is assumed to be the fastest car in Forza Horizon 5. And let's be honest, fast = best, right?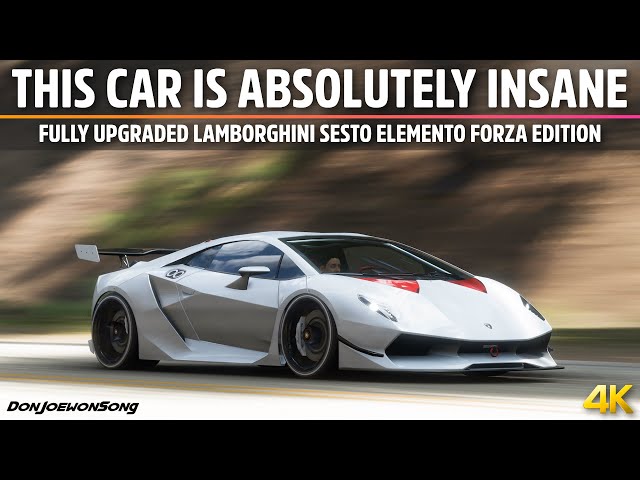 If you are looking for more details on Forza Horizon 5's many cars, why not check out some classic vehicles with the Forza Horizon 5 Barn Finds.