Playground Games' impressive Forza Horizon 5 car list contains hundreds of vehicles for you to pick from. However, if you want to win races and Horizon events, then you will want a car that can outpace its competition and earn you rewards XP, and bragging rights.
The fastest car in Forza Horizon 5 is a hotly debated topic ahead of the game's release, with fan-favourites being suggested to take the title. However, some brand new cars could also be gunning for the title of fastest car, with Playground Games shining a spotlight on the likes of the Mercedes-AMG One, one of this year's cover cars. But now that the game has released we have nailed down the fastest car in Forza Horizon 5.
So, with what we know about the Forza Horizon 5 fastest car and previous titleholders from other games in the series, read on to discover what we have found to be the fastest car in Forza Horizon 5.
Forza Horizon 5 Fastest Car
The fastest car in Forza Horizon 5 is the Koenigsegg Jesko, which can reach speeds of up to 308 MPH.
As showcased by YouTuber Joe 'Don Joewon Song' Leech in the video below, the Jesko was the fastest car he found in the preview build of Forza Horizon 5. Although, Don Joewon Song does mention that it isn't very good at racing, instead showing its strength in its top speed.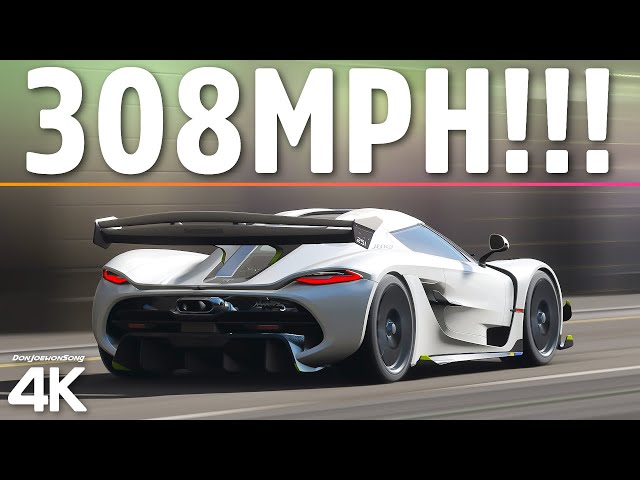 From what we have seen so far, this is the fastest car in Forza Horizon 5 and should be one you add to your collection. If you are on the hunt for more vehicles, why not check out our guide on the Forza Horizon 5 barn finds.