If you're something of a regular when it comes to Epic Games' battle royale builder Fortnite, you'll know very well that the developer made the strange decision to introduce Weekly Quests that expire at the start of Chapter 4 Season 1. For players that can't play Fortnite regularly, this was detrimental to their experience playing – they'd miss out on huge chunks of available XP, making progression even harder for a player who doesn't play regularly. Thankfully, however, at long last, it looks like Epic Games is reversing this alteration and introducing a change that means Fortnite Weekly Quests will be available until the end of the season they are introduced.
First highlighted on Twitter by notable Fortnite leaker 'iFireMonkey', and soon confirmed by Epic Games itself through a Fortnite blog post, "Battle Royale Chapter 4 Season 1 Weekly Quests will no longer expire after a week… They will remain until the end of the Season." This change will be implemented from Fortnite update v23.30 onwards, which is the update we're seeing implemented right now. So, from January 31 onwards, you should find that Weekly Quests will be available for the duration of the season.
What does this mean when it comes to the Weekly Quests you haven't completed yet? Well, we just don't really know for sure.
However, the language used in the aforementioned Fortnite blog post update suggests that they will be available. Epic Games has stated that this change means "players can complete a set of Weekly Quests anytime until Chapter 4 Season 1's end date".
For now, though, we'll just have to wait and see what's what. The one thing we will say, though, on this is that these changes are going to make it a lot easier to earn XP and finish the current battle pass – whether they retroactively make older Weekly Quests available or not.
If you're an anime fan, though, the rest of this Fortnite update will probably be more appealing to you. Why? Well, the Dragon Ball Z collaboration is continuing with the introduction of Son Gohan and Piccolo skins (and their respective cosmetic accessories). The "Dragon Ball collecting adventure" is also back and Fortnite is introducing some Dragon Ball-themed Weekly Quests starting January 31 at 06:00 PST / 09:00 EST / 14:00 GMT.
Oh, and while you're here, there are new Fortnite Kid LAROI quest rewards that feature brand new music from the rapper. Here's a teaser for his concert in-game – and the new music: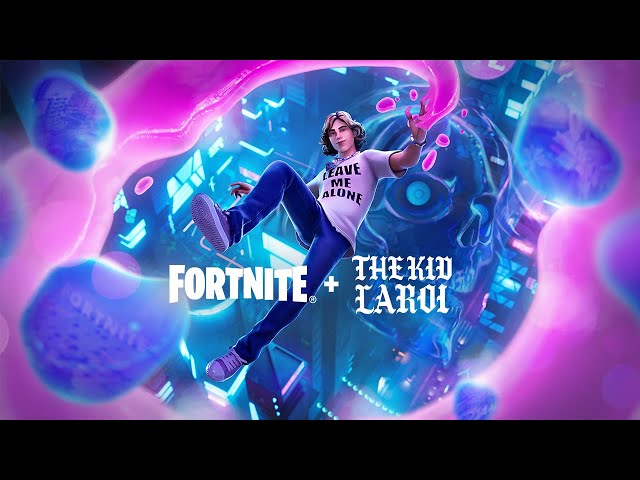 But, if you're looking to cash in on some extra XP now that the Weekly Quests are available season-long, you're in luck. This Fortnite "no ranged weapon" Weekly Quest is easy with this Firefly Jar exploit, and there are more Fortnite Augments to enjoy. This is one of the best battle royale games available right now and we're glad to see Epic Games is putting players first again – when it comes to Weekly Quests, anyway.