The Star Wars universe is incredibly huge and it seems like every character under the three suns is destined to get their own Fortnite skin. With Chapter 4 Season 2 already underway, we've seen plenty of new characters arrive, but there is always space for a new Fortnite Star Wars bundle in the in-game store. It appears a new Star Wars pack is in the works, and with Star Wars Jedi Survivor on the horizon – it could just be Cal Kestis. Though, we hope it could be another fan favourite.
Epic Games is unleashing neon-coated delights and more in Fortnite currently, but it might be the glow of Lightsaber cascading over players soon. According to Fortnite leaker and dataminer 'GMatrixGames' on social media, two new Star Wars characters have been added to the game's files. "The 'PlotTwist' outfit has had a Glider added to its cosmetic set," says the leaker. The codename PlotTwist relates to a Star Wars skin project that continues to see refinements and new items added to it, ahead of its potential release. GMatrixGames alleges it contains two male skins, which may be variants of the same character.
The Star Wars Jedi Survivor release date is drawing closer, which lends itself to the notion that Cameron Monaghan's Cal Kestis could be the next Star Wars character to make their Fortnite debut. Though this is speculative at present, Cal's appearance in Fortnite would be monumental for Star Wars fans as previous bundles have only included Star Wars characters from the franchise's respective movie trilogies.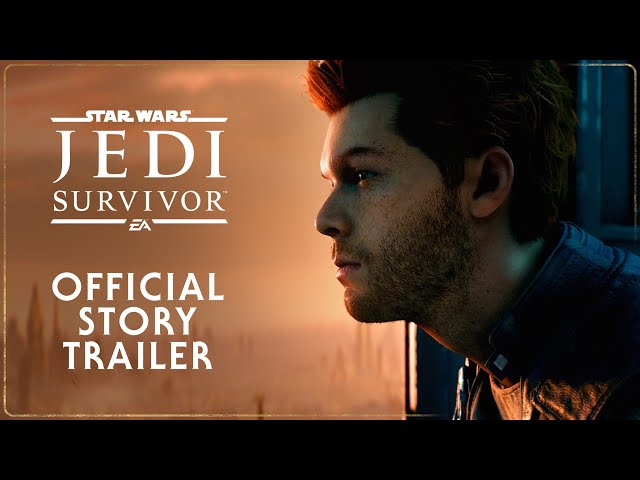 However, some fervent fans are ready for Anakin Skywalker to get their dues in Fortnite still. While Anakin is playable in his Darth Vader form, the game has yet to debut Anakin during his prequel-era years. With Darth Vader only available via a previous battle pass, the calls for Anakin only grow stronger. Fans like Redditor 'QuarterlyTurtle' have been eager to see him in the game for months: "You're teasing me, Epic [Games]. Please, it's Skywalker week, give us Anakin."
Outside of these fan outcries, GMatrixGames details other aspects of new Star Wars items in Fortnite. "A new Star Wars blaster separate from the E-11 or First Order with the codename PlotTwist will also be coming, but nothing of interest to share about it really," shares the leaker in a social media post from last month.
Following that revelation, GMatrixGames also claims that "one of 3 holograms will appear featuring a male outfit codenamed Plot Twist, a male outfit codenamed Cirrus Vine, or Obi-Wan (codename Noble)" in an event that has yet to unfold featuring "Rift Gates."Alongside the aforementioned holograms, there "will also be conversable NPCs" for players to interact.
With May 4 approaching, it'd be another excellent opportunity for Disney/LucasFilm to treat fans to a celebratory event. Previous leaks have mentioned a Fortnite Star Wars event with Force abilities to wield, so it's only a matter of time.