Epic Games has shockingly implemented a Fortnite Lock-On Pistol buff in its' latest battle royale update despite complaints from a faction of fans that the shooter really didn't need an 'aimbot'. If you, however, thought that this wasn't quite as powerful as it should be, you'll be pleased to know that the update is live in Fortnite right now.
As shared by FortniteStatus on Twitter, Epic Games has increased the damage of the Lock-On Pistol – while also improving this weapon's lock-on speed and fire rate. On top of this, the Thunder Spear's damage has been increased and they should "explode faster after pulling the fuse". Players may also notice that the Forecast Augment has been vaulted in Arenas and Tournaments – but, remains in the battle royale for now.
Now, we know we said a Fortnite Lock-On Pistol nerf was needed (as it rendered the Aerialist Augment all-but-useless) but, it looks like Epic Games has had other ideas – and, it looks like quite a few Fortnite fans are in favour of the buff.
The comments in FortniteStatus' social media post alone are largely showing support for the decision and we're expecting players in-game to find themselves enjoying the update.
If you're wondering why Epic Games made this decision, we're really not sure. It could very-well have something to do with the new Star Wars content that has flooded the battle royale for May Fourth. If you look at any clip of someone using one of the new Force abilities – or double-jumping with a Lightsaber Mythic – it's easy to see why a weapon that can lock-on to your opponent would be useful.
You can get a glimpse of them in action yourself below: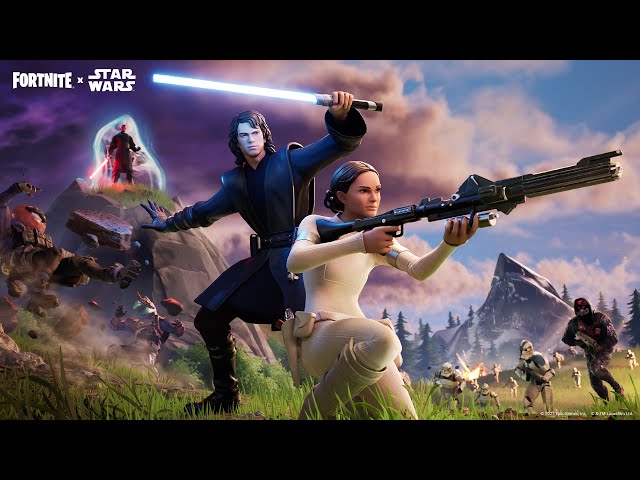 This is one of the best battle royale games we've ever seen as a society, but you have to wonder whether those agains the Lock-On Pistol have a point. We don't know how powerful it's going to be in-game after the buff, but we're certain we'll find out sooner or later.
In other Fortnite news, though, you might be surprised to learn that the Fortnite Darth Maul skin is being mocked despite it's loyalty to Star Wars' lore – and we're not talking about his weird spider legs from The Clone Wars. While you're here, you can also check out our picks for the best Fortnite landing spots this season – you know, just in-case you're jumping back in after a short hiatus.