Fortnite Chapter 4 Season 2 has been shrouded in mystery for months, but new Fortnite leaks are shedding light on a very exciting time ahead. There will be heaps of new Fortnite skins to acquire and tasty weapons to use, but f course, a new Fortnite season comes with significant changes to the island. This change could be one of the best yet, as fan-favourite POI Lucky Landing may return.
We've all got those iconic Fortnite POIs we'd love to see return in the future. Though Tilted Towers and Sleepy Sound are lost in the ether, Fortnite leaker 'Shiina' claims that a familiar POI is due to reappear next season. The leaker alleges that the "return of Lucky Landing" is on the cards, billed as a "new version", as opposed to its original aesthetic. Shiina's other leaks detail that Chapter 4 Season 2 will opt for a "futuristic" theme and will drop a new "Neo-Tokyo" POI to accompany it.
Lucky Landing first appeared in Fortnite back in Season 3 and quickly became a hot spot for players dropping into battle. The Asian-inspired architecture looked great at the time, and with Unreal Engine 5 improvements present in the game, it could look even better should it emerge. Lucky Landing was located near Fatal Fields and Happy Hamlet, with Fatal Fields bearing a resemblance to the current POI Frenzy Fields.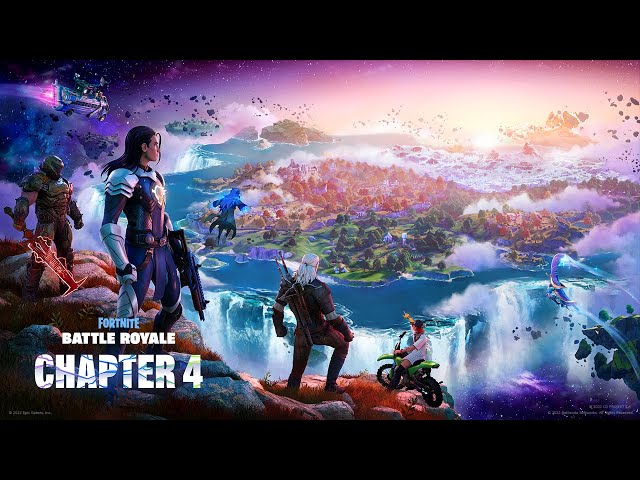 Many Fortnite POIs contain secrets to unravel, often leading to fun moments for players to remember. Lucky Landing was no different, as fish ornaments inside the POIs interiors could start flopping and play gleeful tunes in the process. It's a neat treat for those of you exploring each nook and cranny of the island.
There is a lot in store for Fortnite players anticipating the Fortnite Chapter 4 Season 2 release date. Dropping into Lucky Landing could be fun, but it'll be even better with wicked skins. If you're counting down the seconds to the Resident Evil 4 remake release date, then this Fortnite Resident Evil crossover leak is sure to pique your interest.
However, if Resident Evil isn't your thing, then maybe the Fortnite Attack on Titan crossover is more aligned with your interests.