When is the Fort Solis release date? Promising to bring a dramatic and tense experience in a new sci-fi title, Fallen Leaf and Black Drakkar Games made everyone curious about Fort Solis when they revealed it. In the game, you take the role of a man who needs to figure out what is happening in the station of Fort Solis.
The development team wants to create a game not only based on famous sci-fi games, such as Dead Space but on others more focused on narrative and cinematic experiences, such as the games made by Supermassive Games, which we detail in our Fort Solis preview. But, here is what you need to know about Fort Solis.
Fort Solis release date
Fort Solis release date is set to Summer 2023 for PC and PS5. According to the game's developers, they plan to release the game on Xbox Series X|S but later down the line. The date was confirmed in a gameplay trailer March 2023.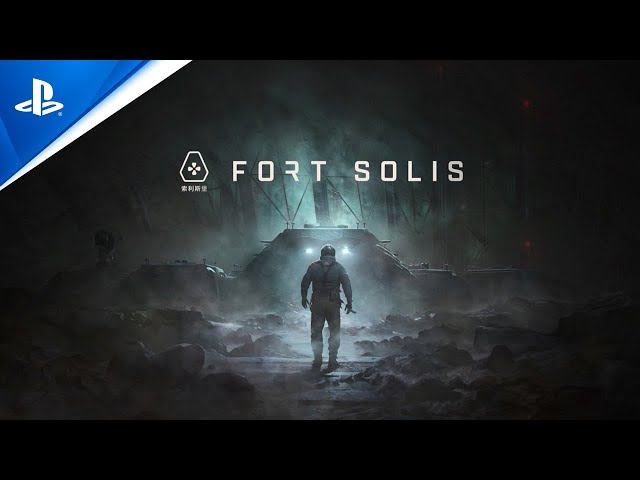 On the other hand, no last-gen consoles are getting a version of the game. The developers are using Unreal Engine 5 to achieve impressive visuals for the scenarios and the cinematic set pieces in Fort Solis, hence the necessity of focusing on the next-gen consoles. Another important feature of this game is that it has been designed to be a more digestible gaming experience, meaning Fort Solis is not a 100-hour-long game.
Fort Solis story
Described as a thriller by the people behind it Fort Solis' story revolves around the station of Fort Solis on Mars and the mysteries it hides. The station was created with two main objectives. First, it works as a mining station, taking minerals from the soil on Mars. At the same time, a project called Frontier Better Tomorrow is developed there with the purpose of cultivating plants.
You play as Jack Leary, an engineer who goes to Fort Solis to respond to an alarm sent by the station thinking it means technical problems are occurring there. What Jack finds, however, are clear signs that things are well in Fort Solis and an incident might have happened there with the six people who were at the station.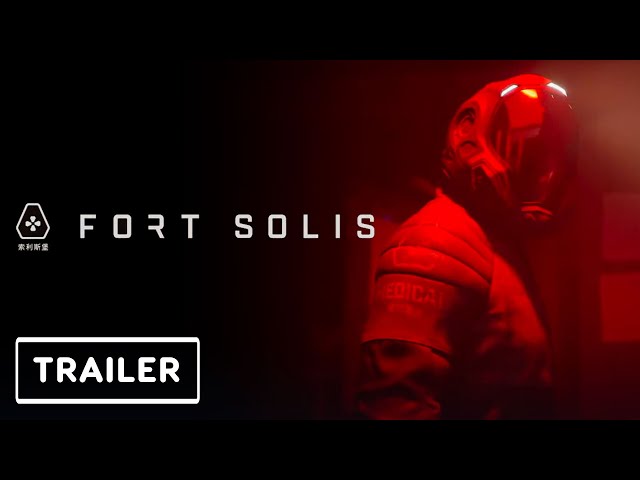 While the plot of the game hasn't been explained yet in any of the trailers, Fort Solis is supposed to bring a narrative focused on the characters and how their perception of reality is challenged by what they are experiencing in the station. Jack is not a soldier, so he is not physically nor mentally prepared to deal with some levels of stress and danger.
Alongside Jack, there are two other characters who are important to the game's story. Jessica is Jack's companion with whom he has short conversations that might help to show players more of the engineer's personality. Even so, Jessica's role is not to only talk with Jack, since James Tinsdale, Fort Solis' director, said Jessica becomes a playable character in later parts of the game.
The third character in this bizarre station with whom Jack interacts is Wyatt Taylor, a doctor described by Tinsdale as a complex and important character in the game. Wyatt's role in the plot is unknown but based on what Roger Clark and Troy Baker – they play Jack and Wyatt respectively – said during the game's presentation in the Summer Fest 2022, there is some tension between their characters.
Fort Solis gameplay
Fort Solis is a game focused on creating an atmosphere of mystery and providing a memorable narrative to players. The studio chose to make it a third-person game to improve players' immersion by using it to create the effect of continuous shots, just like is seen in God of War or in certain movies.
The game allows complete exploration of the station as well as the surface area of Mars, giving players different methods to traverse these areas. We can deduce based on the trailers of the game that one way of doing so is by driving special vehicles while outside of the station.
So far we know that there are a total of nine areas in the game and each of them has one or two sublevels. When exploring them, players have two options depending on the kind of experience they are looking for. In case they are keen for a more daunting survival type of experience, players can walk on the surface where they must face a dust storm that gets worse as the game progresses. But, if players are not afraid of what is hidden in the mysterious station, they can use the grim underground tunnels that connect the areas.
While this game is following in the footsteps of other titles such as Dead Space, players don't have an arsenal of weapons at their disposal to help Jack Leary to fight any potential enemies. Jack's most important item in the game is the Multi-Tool, a device with functions that will help him to analyze mechanisms and identify their broken parts, hack other devices, and keep logs found during the game. It might not sound much, but all these functions are fundamental to exploring the station. For instance, Fort Solis has environmental puzzles and the answers you need for them are found in the audio and video logs you can access in your Multi-Tool.
And although Fort Solis is extremely focused on bringing a cinematic story-telling experience, the game wants to incorporate gameplay elements during important scenes where players must choose how to act and each action affects the whole story. Due to how the narrative may take different turns depending on the choices made, Fort Solis has more than one possible ending, inviting players to try different paths.
Now, if you want to know more ahead of the Fort Solis release date, we have more details. These include the exact Fort Solis length and how long it will take you to beat the game.