It's the signing of a lifetime: Ted Lasso is coming to FIFA 23. We know it's been long teased, but it's finally been confirmed – the moustachioed managed will be available to select in Career Mode alongside his team AFC Richmond.
In an announcement leading up to the release of the FIFA 23 web app, EA Sports has confirmed that players will be able to utilise the skills of the man who really didn't know about football – I mean, that could be any of us – to take your favourite team to the top in Career Mode. That's right, while you can keep it canon and stick Lasso in charge of Richmond, you can also plonk him in the offices of Barcelona, Chelsea, and Oxford United.
Likewise, players can also boot Lasso out of his seat at Richmond and take control with a player-made character.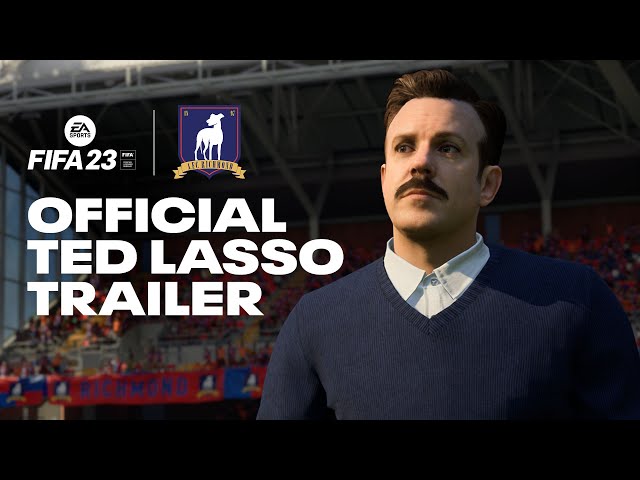 But if Career Mode isn't your thing, don't worry – fans will be able to play with AFC Richmond as part of the Rest of The World in Kick Off, Online Friendlies, and Online Seasons. Roy Kent, Jamie Tartt, Sam Obisanya, and Dani Rojas will all be in the Greyhounds squad and their home ground, Nelson Road, will be available too.
Ted Lasso themed items, like kits and vanity items, will also be available through limited challenges in FIFA Ultimate Team and Pro Clubs.
This is now the game's second major partnership, next to the game's Marvel inspired FIFA 23 heroes, and it's certainly setting a new benchmark for the sports games of the future.
If you're already dreaming up the possibilities of a Ted Lasso Career save, make sure to check out our guides to the best FIFA 23 wonderkids, the FIFA 23 ratings.