The start of a new FIFA cycle is an exciting time if you're a football fan. And while many have already started building their FIFA 22 Ultimate Teams, those on Xbox Series S have been struggling to play the game as intended.
That's because, despite promises of next-generation graphics, those on the console have been experiencing frame rate drops and blurry screens that have rendered the game – regardless of mode – impossible to play. Dozens of posts about the problem have been posted on the EA forums and Reddit, with some going as far as to say they're now playing the Xbox One version of the game just so they can enjoy it.
There are plenty of other complaints online too for the Xbox Series S, including pixelated player faces, jagged edges, and input delay. In short, the Xbox Series S version of the game hasn't been well optimised at all.
You can see what the Series S graphics look like in comparison to the Series X and the PS5 via this handy video from 'ElAnalistaDeBits' below: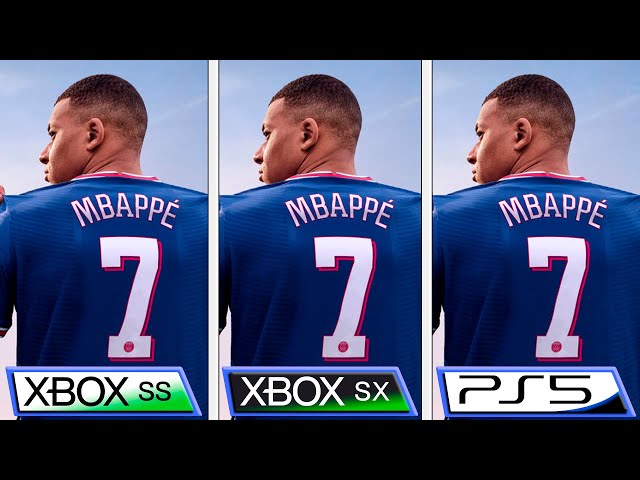 However, it seems EA is aware of the problem and is investigating. The issue has been added to the official Trello board and EA community manager 'EA_Ajlo' says it is a "high priority" for the team and they are "trying to get it fixed as quickly as we can."
We're currently investigating reports from some players of reduced visual fidelity on Xbox Series S when playing the Xbox Series X|S version of FIFA 22.

A card has been created on the EASF Tracker which you can follow for updates – https://t.co/khhDZKRt01

— FIFA Direct Communication (@EAFIFADirect) September 28, 2021
While EA hasn't provided a timeline for the fix, many are hoping the issues will be ironed out ahead of the official FIFA 22 release date this weekend.
More FIFA 22 stories: