Far Cry 6 has one of the better conclusions in the Far Cry series, bringing a decent level of closure to Dani's story. But it also contains some teases for the future of the Far Cry series as a whole, with a big revelation that changes how you see Far Cry 6 in terms of the overall timeline of the series across the last decade.
Obviously, if you haven't played the game yet and seen the credits roll, be warned that there are spoilers from here on out so you may want to come back once you have liberated Yara from Castillo's dictatorship.
So, what does the Far Cry 6 ending mean for Dani and where the game takes place in the timeline of the series? Read on for our Far Cry 6 ending explained overview to see why the future of the series might actually take us back to past entries and the characters within them.
FAR CRY 6 ENDING EXPLAINED (H2)
At the end of the game, Castillo kills himself and Diego to give them both a quick end, rather than letting them be captured by Libertad. Yara is now free of dictatorship and the future of the country is up to the people who live there, with no government in place.
But, if you stay until after the credits, the game's logo will pop up alongside a black screen, with one final tease. While the logo is shown, you will hear Juan Cortez talking with a smuggler who is buying Viviro from him.
This smuggler is actually Vaas Montenegro from Far Cry 3, confirming that Far Cry 6 is actually a prequel to Far Cry 3, as Vaas dies in Far Cry 3.
As for what this means for Far Cry 7 and beyond. This could have just been a fun tease for players and a nice way for Ubisoft to reiterate that all of Far Cry's games take place in the same universe.
This tease could suggest that the next game in the series will actually go back in time and show what Vaas – Ubisoft's most popular antagonist from the series – was up to before his appearance on Far Cry 3's tropical island.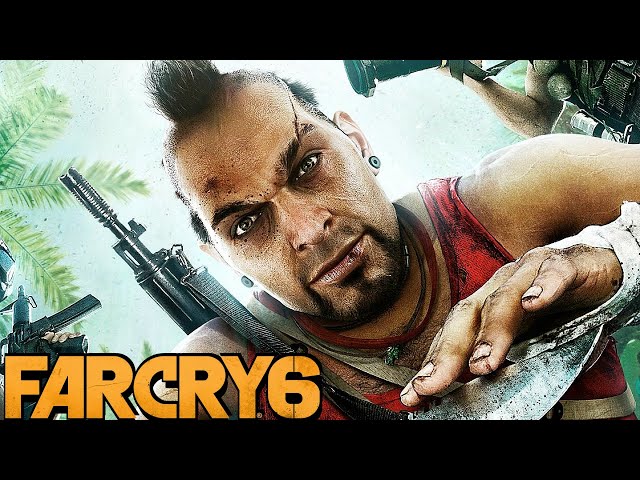 A recent tease from Ubisoft hints that a Far Cry battle royale game or a multiplayer title could be in the works. This could have players working together against Vaas, or maybe have Vaas as the mastermind behind whatever battle royale concept Ubisoft comes up with. However, this is all speculation as of right now.
Far Cry 6 has been mostly positively received – including in our own Far Cry 6 review – however, critics and players have said the franchise is due for a shake-up and this could be what delivers just that.