If you've been trying to get your grubby, bean-filled mitts on a Fall Guys Steam version, then you're out of luck. When Mediatonic announced the game was going free-to-play in mid 2022, the landscape of this neon-coloured world changed forever – especially for those on PC.
The Free For All update, which dropped on June 21, 2022, brought Fall Guys to two new platforms: Xbox and Nintendo Switch, and made it free for all to enjoy. However, this update also removed Fall Guys from the Steam store altogether – making it more difficult for players to keep their games a single place.
While that might sound quite frightening – especially to those of you who already have the Fall Guys Steam version – all isn't lost. Pre-existing players will still have options and newcomers will be able to download and play the game, at least via a different launcher. Here's everything we know about Fall Guys Steam, including whether you'll be able buy the game on Valve's storefront ever again.
WHY WAS FALL GUYS REMOVED FROM STEAM?
Fall Guys was removed from Steam on June 21, 2022, but not for any nefarious reasons. In March 2021, Mediatonic joined the Epic Games family so that the development team could put more resources into developing the game.
When the game went free-to-play in June 2022, the decision was taken to remove Fall Guys from Steam. This is exactly what happened with Rocket League when it went free-to-play as well.
Can I buy Fall Guys on Steam?
Not anymore. Although Fall Guys was originally a game on Steam – and you can still see people playing via the platform – the game is no longer listed on Valve's network. This is because Epic Games now has the rights to Mediatonic's game, which is now free-to-play.
If you're looking to play Fall Guys on PC, you'll need to download the game via the Epic Games store.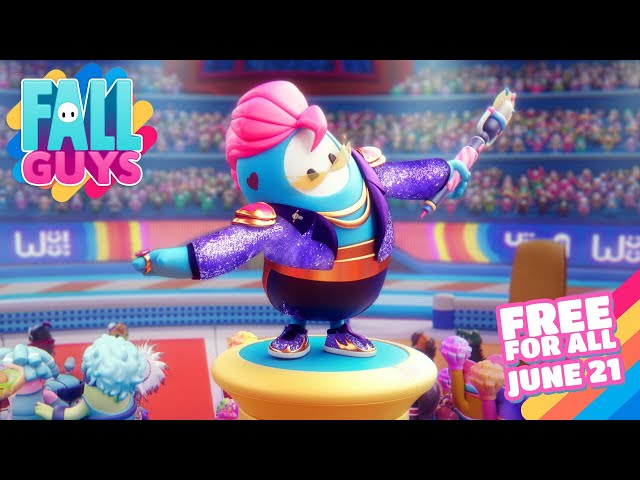 Can I still launch Fall Guys from Steam?
If you're one of the original players who purchased the game on Steam, then you'll be pleased to know that you'll still be able to launch and play the game via that service.
However, for a while now, players have been required to set up an Epic Games account to play the game, regardless of platform, and that's still the case.
Will Fall Guys Steam still get updates?
Yes, Fall Guys on Steam will still get all the updates all the other versions of the game have. Mediatonic has pledged "full support" for the Steam version of the game, so rest assured the Blunderdome isn't going anywhere.
And that's everything you need to know about the Fall Guys Steam edition. It might be unavailable for the masses now, but with the game on all platforms and free-to-play, does it really matter which storefront you use?
We don't think so, anyway. If you're looking to dig into the action, make sure to do your homework on our Fall Guys tips and take a look at all the Fall Guys skins currently available in-game.