Fall Guys has now gone fully free-to-play on all platforms meaning everyone will be able to hop in and play without needing to put down any money. But, what does Mediatonic have planned ahead of the Fall Guys Master Chief release date and the event that will coincide with the skin's release?
Well, luckily, the event is now live after the free-to-play launch, so for the most part it will be about getting people adjusted to the new levels and changes to the multiplayer game. But, now the event is here, you will be able to play with your friends thanks to Fall Guys crossplay and not needing PS Plus or Xbox Live Gold to play Fall Guys.
But, what do you need to know ahead of the Fall Guys Master Chief release date and the coinciding Halo event?
Fall Guys Master Chief Release Date
The Master Chief skin in Fall Guys is available from June 30, 2022, and be available alongside the other three Halo-themed skins until July 4, 2022.
After July 4, the skin will be available to buy occasionally when it shows up in the store.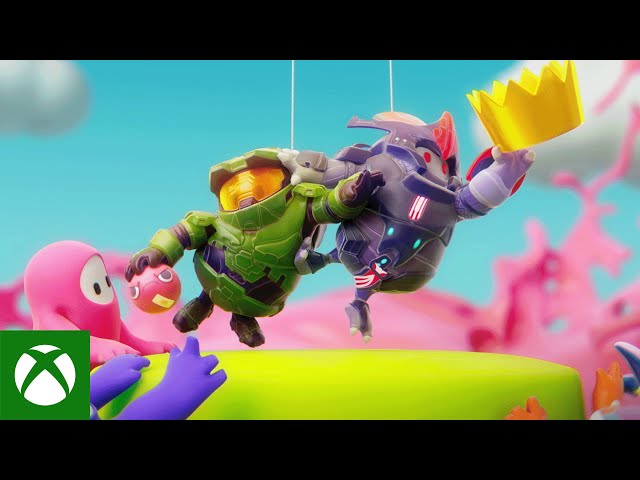 Fall Guys Halo Event Release Date
The Fall Guys Halo Event release date is set for June 30, 2022, to July 4, 2022.
This event has a number of challenges for you to complete which will unlock cosmetic items like the Purrfect Helmet and other items like banners and customisation options.
Falls Guys Halo Event Skins
As a part of the Fall Guys Halo event, four total skins will be available. They are:
Master Chief
Purrfect Helmet
Grunt
Chieftain
That covers all you need to know about the Fall Guys Master Chief release date and Halo event which will take allow you to unlock these skins. For more on Fall Guys read through our rundown of how to link your Epic Games Store account to Fall Guys so you can begin playing.