Fall Guys has been swimming in partnerships in recent weeks, with the likes of Master Chief, Pusheen, and Eivor muscling in on the action. And while we've known a little while now that Sonic the Hedgehog and his friends are set to join our big old list of Fall Guys skins, we didn't know that he'd be bringing along a new stage for the ride too.
Fall Guys Bean Hill Zone is apparently a new Sonic-inspired map that'll be joining the free-to-play game in August and footage has just been leaked by dataminers online. The Fall Guys Sonic map looks like a play on the Green Hill Zone Sonic level and features a big green square centre, surrounded by springs, palm trees, tunnels, and gold rings.
Just like Sonic, you'll be able to go fast on this map using the ring thrusters, looping tunnels, travellators, and springs as a way of building up speed over time.
While it's unclear what the main goal of the map is, the fact that it has gold rings floating around the map suggests you'll need to collect a certain amount to progress to the next round. You can see that in action below, courtesy of 'FGPancake':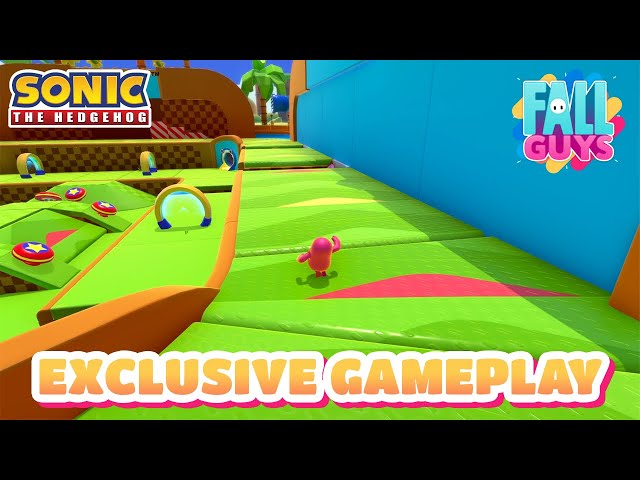 Mediatonic hasn't yet commented on the veracity of the leak, but given we're not far away from the collaboration in August it's looking likely that we'll be running around Bean Hill Zone in the very near future.