2022 is shaping up to be a fantastic year for Formula One fans, with F1 Manager 2022 just one of two incredible officially licensed F1 games coming this Summer. We may not know much about the F1 Manager 2022 release date yet, but Frontier Developments has just shared a behind-the-scenes look at what players can expect when they step into the Team Principal role at launch. There's a lot to be excited about.
As a Team Principal in F1 Manager 2022, players are going to be in complete control (and be fully responsible for) a Formula One team. You're going to be responsible for hiring and firing staff, implementing race weekend strategies, managing engineering developments, and adapting to all the challenges a Formula One team would face in the real world.
Ross Brawn, F1 managing director of motorsports, expresses that this game is going to offer players a "fascinating insight into a different side of Formula One" – and we're inclined to agree.
Of course, being a Team Principal means making the tough decisions and implementing race strategies, but it's also about the little things. Players are going to have to balance board expectations, keep an eye on how many sets of tyres they have for the race weekends, and even dictate fuel usage mid-race. It's going to be a deep, strategic experience that Formula One fans will enjoy.
You can check out this behind-the-scenes look for yourself below: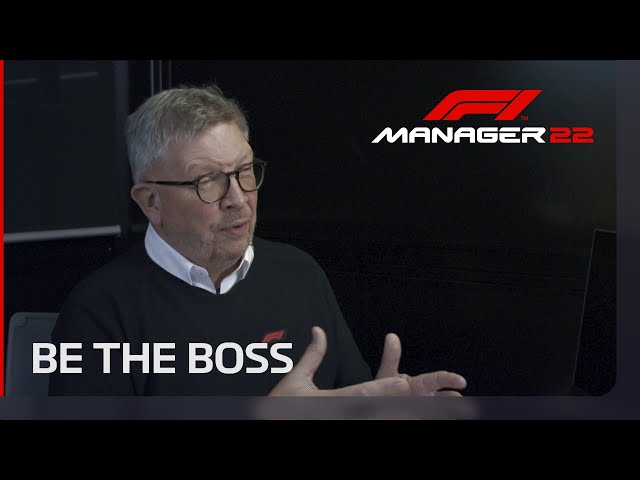 F1 Manager 2022's "Be The Boss" video is the first in a series of behind-the-scenes looks at what players can expect from this new release. Expect future videos in this series to showcase the game's audio work, 3D facial driver scans, motion-capture work, and more. It's a great time to be a Formula One fan and players are going to be more involved than ever before with F1 Manager 2022 this Summer.
Looking for more instant action, check out the best PS5 racing games and the best Xbox racing games here.