Evil Dead The Game is a sensational asymmetric PvPvE multiplayer experience based on Sam Raimi's Evil Dead trilogy and the Starz series Ash vs Evil Dead. It offers players slick agency-forward gameplay on both sides of the fight with a unique tactical take on being the 'one' in a four versus one scenario. It also now offers players a selection of cosmetics – an inevitability we were waiting to learn more about – through the Evil Dead The Game Medieval Bundle.
As you may have already seen, the release of the Medieval Bundle for Evil Dead The Game coincides with the introduction of the Castle Kandar map – something Saber Interactive has been talking about for a while. However, what we didn't know before is that it's not just going to have skins for the Survivors… Army of Darkness' own Necromancer Evil Ash is getting a new appearance too.
For many Evil Dead fans, Evil Ash is the golden boy when it comes to the Deadites and Demons of the franchise. He's easily one of the funniest antagonists Ash Williams comes up against and who can really argue with a man who makes use of an evil army of skeletons to do his dirty work?
In the Evil Dead The Game Medieval Bundle, which is going to be available for $7.99 (or your local currency's equivalent) and is included in Season Pass 1, fans will be able to pick up 'Scottish Vibe' for Henry The Red, 'Battle Prep' for Lord Arthur, and 'Gilded Attire' for the Necromancer – which is the in-game name for Evil Ash.
Yes, that's right, Evil Dead The Game is giving Evil Ash some shiny new golden armour to solidify his place as the best Evil Dead franchise villain. Sorry Henrietta fans, but… You just can't win this one. You can get a glimpse of this glorious cosmetic in the Army of Darkness update trailer below: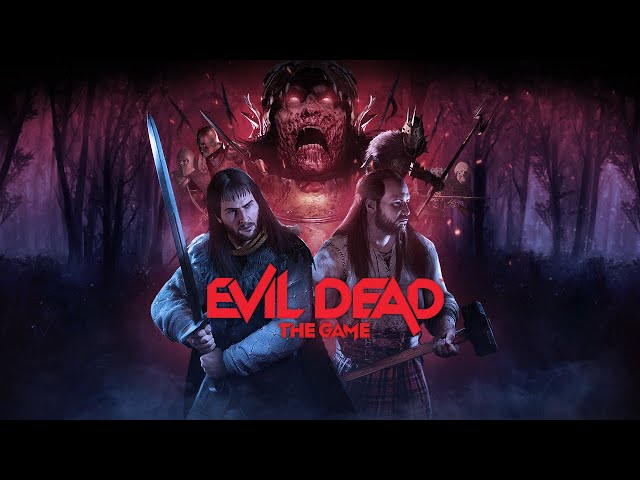 In addition to this cosmetics pack and the new playable map, Evil Dead The Game players can look forward to bashing brains in with a new melee weapon – the Mace – and clearing crowds with a new ranged weapon – the Explosive Crossbow.
There's also going to be a brand new mode available: Exploration mode. In this mode, players will be able to free roam the map of their choice without any objectives or enemy demons hunting them. Of course, there will still be Deadites to slay, but it's going to be a great oppourtunity for players to get the lay of the land – so to speak.
Evil Dead The Game has a shocking lack of accessibility options and there's no news on if it's getting more, but you can always check out more on the Evil Dead The Game voice actors and cast here while you wait for the new title update to download.