If you're wondering where the Evil Dead The Game Nintendo Switch version is, you're not alone. Saber Interactive has announced that Evil Dead The Game is getting a Game of the Year Edition release in April 2023 alongside a native release on Steam. However, handheld gamers have been waiting for news on the Nintendo Switch version since it was revealed that it was "in the works" almost a year ago (as confirmed by this Reddit FAQ post from June 2022). With "coming soon" plastered across the homepage of the official Evil Dead The Game website, but no announcement in sight, we asked Saber Interactive where the Nintendo Switch version of this asymmetrical multiplayer horror game is – and we got an interesting answer.
Speaking exclusively to The Loadout about Evil Dead The Game, chief creative officer Tim Willits gave something of a vague response to a question about the aforementioned horror game and it's current lack of availability on the Nintendo Switch platform. However, that doesn't mean all hope is lost.
Describing Saber Interactive as "[Nintendo] Switch kings" and Evil Dead The Game on Nintendo Switch as "kind of like a demon" – in the sense that "it could pop up" at any time – Willits said that he "cannot confirm or deny" whether Evil Dead The Game is coming to Nintendo Switch consoles anytime soon.
Now, we know that doesn't exactly confirm anything when it comes to Evil Dead The Game on Nintendo Switch. However, Willits didn't deny it – and he was certainly tricky when we tried to get any more information about it. So, when you consider the fact that a complete Evil Dead The Game experience is releasing with the Game of the Year Edition shortly, you have to wonder how long Switch fans will be waiting. If you want to know exactly when it's coming, we can't help you – but, it sounds like Saber Interactive is going to surprise everyone with it anyway.
Still, the Evil Dead The Game GOTY Edition release date is just days away and the first anniversary of the game's launch is coming up on May 13. So, who knows? We might just be able to swap Mario Kart for Kandarian Demons on our Nintendo Switch consoles soon.
If you're wondering what you can expect, and you haven't checked out Evil Dead The Game for a while, here's the low-down on it's brand new game modes: Splatter Royale.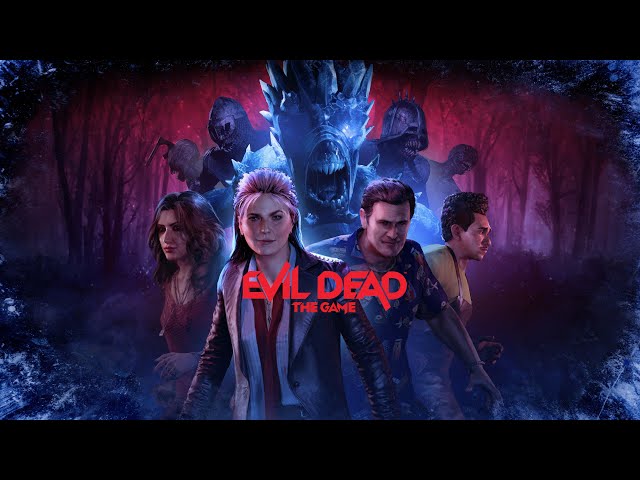 We are a little sceptical about this game's performance on handheld devices like the Nintendo Switch, though. As you can read in our Evil Dead The Game review here, it's a good looking game that matches the chaotic action-packed enery of the franchise. Is this one of the best games of all time? We're not saying it is, but it's certainly a lot of fun – and it could become one of the best Nintendo Switch games available if everything goes to plan.
From our conversation with Willits, though, it's clear that Evil Dead The Game's development team is full of passionate individuals. So, we are certain that they would all want to make sure this game is looking its best before it drops on Nintendo Switch. If you're looking for more on Evil Dead The Game, keep your eyes on The Loadout for more from our exclusive chat with Saber Interactive and our full interview feature on the game's first anniversary.