Saber Interactive's Evil Dead The Game is a year old and, throughout the last 12 months, it has delivered some truly epic moments. Sure, it might not be one of the best games of all time, but it's a lot of fun and it's hard to deny that the epic single-player boss battles included in Evil Dead The Game play a huge part in that. In particular, the Plaguebringer boss battle – a moment that's epicness is undeniably aided by the original rock sock "Burn Them Down" – is brilliant. Speaking to Saber Interactive exclusively, we asked music director Steve Molitz about what it was like to write an original rock song for this game and – as it turns out – this epic track wasn't always tied to the equally-epic moment it features in now.
Kicking things off, we asked Molitz about where he drew his inspiration from – both for his work on the game's orchestral soundtrack and the original music. Responding, he explained that "a big part of the inspiration with the music for [him] was the fact that [he] wanted it to constantly be evolving" – something of a "living, breathing, evolving entity within the game itself".
However, Burn Them Down doesn't quite fit into that – does it? Well, Molitz rather candidly admitted that "the songs came up" as "just kind of extra bits" he was able to work on alongside the OST. He made it very clear that he had a lot of fun writing these songs – his excitement during our talk was palpable – but, he also – interestingly – shared that the original plan for this track wasn't exactly centre-stage.
"That rock song, Burn Them Down, was originally supposed to be on Ash's car stereo", Molitz admitted. "He was going to get in the car and drive to the location where this battle was, and that song was going to be playing on the radio… As if he popped in a tape or something".
However, then "something changed during development" and the driving sequence that would feature Burn Them Down was scrapped. So, the development team, and Molitz, were left asking "what do we do with this song – now that we have this kick-ass song that doesn't really have a place and doesn't really fit within the soundtrack".
Well, as we all know now, they "figured out to make it work" by using it to score the epic Plaguebringer boss battle in the single-player mission Out of Tricks. This is certainly one of the most interesting gameplay sequences in the game – and we think Molitz' track contributes quite a lot to that. If you want to listen to the song itself, you can below: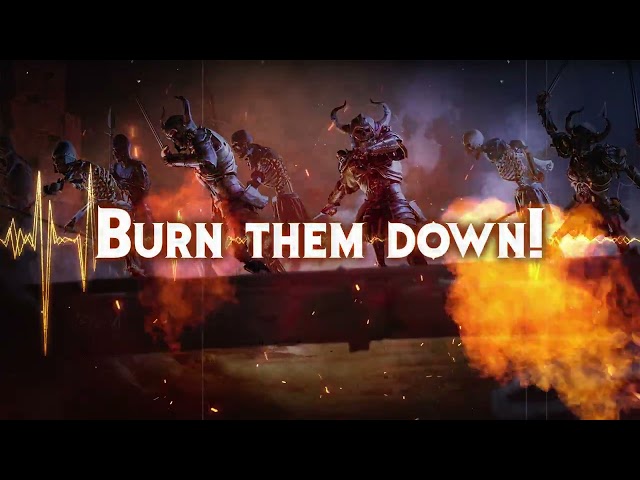 But, the question still remains: how did Saber Interactive decide to time the Plaguebringer boss battle to the track? Well, Molitz was thankfully all-too-eager to explain how.
"I worked with the developers," he started, "and we had the idea to create a timed mission that was synced to the [song's] length… A lot of these ideas just come from the development team bouncing ideas around. In fact, the timed mission idea came from one of the guys in our Madrid office – and, as soon as I heard the idea, I was like 'oh, that's amazing, we can sync the mission to the length of the song'. Those types of things [just] come out of the left field".
As something described as "totally frenetic and frantic, as you're racing to kill this witch", we can certainly see why Molitz and the development team were enthusiastic about finding this new home for Burn Them Down.
If you want to check out a playthrough of this mission, and see the song in action, you can below: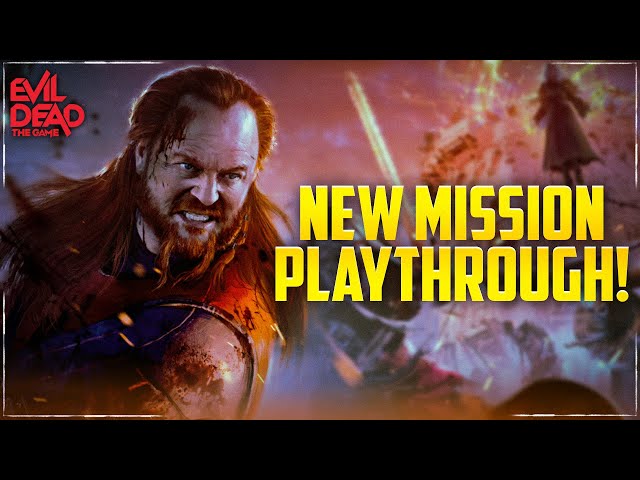 In our conversation with Saber Interactive, which was also with creative officer Tim Willits and chief narrative officer Craig Sherman, Molitz also highlighted the "great experience" he had working with Joe LoDuca – the Evil Dead trilogy's composer – something that only adds more authenticity to this experience.
If you're looking for more music, you might be interested to know that a second original song has dropped – something that was created exclusively for the Eligos boss battle in the new single-player mission Stalking in a Winter Wonderland. Yes, it's also a banger. Check it out below: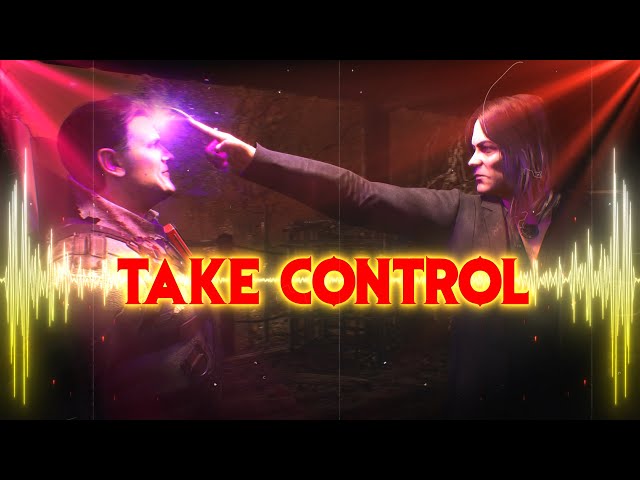 If you're on the hunt for something to play with your mates, this is one of the best PS5 horror games and best Xbox horror games out there right now – and the incredible music throughout is undeniably a part of that.
If you want to read more on Evil Dead The Game, from our time speaking with Saber Interactive, you can find out more about how the Evil Dead game's 'Flute Boi' was an "11th hour" addition here – and, keep your eye on The Loadout for our full feature on the interview.