I can still vividly remember making my way up the decaying stone stairs at the end of the Cave of Knowledge to emerge into a brave new world, the Lands Between, for the very first time. It was the start of a challenging but engrossing new adventure, a staging ground in my journey to defeat the Shardbearers and become Elden Lord. That pure joy and intrigue upon entering the world of Elden Ring for the first time, a world brimming with secrets and discoveries, lasted well beyond the introductory hours and that's why it has to be my nominee for The Loadout's Game of the Year 2022.
What more can be said about FromSoftware's seminal Elden Ring than has already been said? Since it was released in February it has dominated conversations in the gaming community, particularly around how it handles its open world structure and exploration, akin to the release of The Legend of Zelda: Breath of the Wild. Elden Ring has held this position for good reason; FromSoftware once again proves that it is the master of its craft, conjuring twisted worlds that, despite all their attempts in trying to push you away, you're only ever more determined to fight on to discover more story, locations, and ever-more challenging boss fights.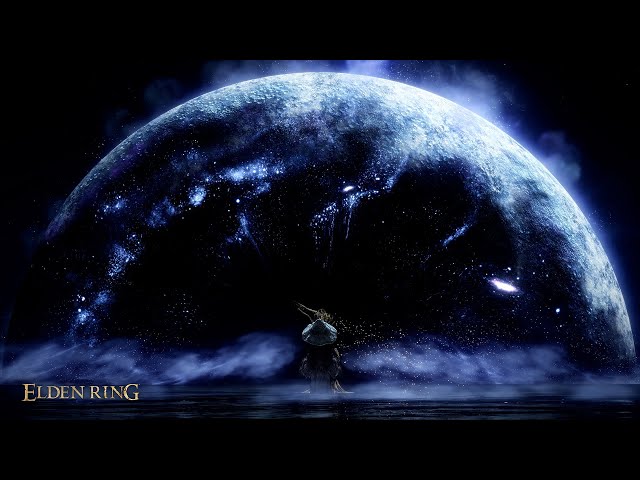 FromSoftware titles, despite critical acclaim and the adoration of fans, have often struggled against the wider gaming audience who are put off by the discussions of intense, overpowering challenge. This had unfortunately meant that the beautifully-crafted gothic environments and complex storytelling of prior titles were only experienced by those up to the challenge. Masterfully, FromSoftware managed to make Elden Ring a more approachable experience for newcomers, myself included, while also retaining the challenge that is so integral to the Souls genre – something we talk about in greater detail in our Elden Ring review.
With a wide array of different playstyles, more consistent checkpoints, an open world structure, and supportive tools such as Summons, players are able to experience Elden Ring how they want to. Elden Ring is all the better for these changes and additions, allowing more players to experience the ever-satisfying feeling of finally beating one of the toughest Elden Ring bosses. Most importantly, more people can enjoy the excellence at the core of the game – adventure and discovery.
Never have I felt more enamoured with a world than I have with the Lands Between. Every shot holds the sombre tones and sense of scale key to Romantic era artwork, infused with gothic flair to create a unique and gorgeously bleak environment. Furthermore, the Lands Between feels almost like a response to the trappings of modern open world design, avoiding an overcrowded map screen, GPS-style navigation, and clear boundaries. It is, without a doubt, one of the best Xbox open world games and best open world PS5 games out there.
Without an overbearing navigation system, I was free to immerse myself in this world and explore every inch I could. I spent countless hours wandering through the open fields of Limgrave and the labyrinthian corridors of Liurnia finding stories tucked around every corner and treasure in every crevice. Being able to explore this gigantic world using my own intuition made me appreciate every detail, so much so that it feels like I still remember almost every step I took and every enemy I felled with my Holy sword.
Elden Ring's world is perhaps its greatest accomplishment; even after over 100 hours, I am still surprised by what I can find. The Lands Between is a beautifully dark, twisted, and intricate world that punctuates FromSoftware's unrivalled reputation for dark fantasy settings and I can't wait to explore whatever sombre and sinister world it has in store for us next.