While you can simply jump in the driver's seat and start racing in Gameloft's new racing game, there are various Disney Speedstorm game modes that can keep things interesting after you've passed the finish line. Whether you prefer to play with friends, or simply enjoy the experience yourself, Speedstorm has it all.
Fortunately, you can play any of the game modes with any of the Disney Speedstorm characters, so long as you've unlocked them. Before you can start racing around though, you'll need to pick up a Disney Speedstorm founder's pack so you can start playing the game. But if you're revving your engines and ready to go, here's all of the modes you need to know about.
All Disney Speedstorm game modes
Here are all of the Disney Speedstorm game modes below:
Starter Circuit
Season Tour
Limited Events
Regulated Multiplayer
Ranked Multiplayer
Local Freeplay
Private Track
Starter Circuit
An almost tutorial-like mode, the Starter Circuit allows players to learn the different mechanics of Disney Speedstorm, as well as earn some shards towards a few racers and upgrade materials. It's a great way to get started in the latest kart racing game.
Season Tour
The limited-time Season Tour is the equivalent to the story mode of Disney Speedstorm. With the release of each Season, a new Season Tour will start. This is a single-player mode where players can earn currency to purchase boxes for a chance for new characters, as well as test out the newest characters within the Golden Pass.
Limited Events
You better be quicker than ever if you want to play Limited Events. This game mode features a bunch of limited-time events that have a bunch of challenges, but offer some great rewards. However, some have requirements that need to be met, such as having a racer at a certain level or limiting the amount of tries you can have per day. But these are certainly worth checking out anytime you decide to play.
Regulated Multiplayer
If you want to play against and with friends or other players online, the Regulated Multiplayer is likely your first step. This allows you to play with other racers online, alongside the fact that all characters will be set at the same level, keeping the stats fair for all players.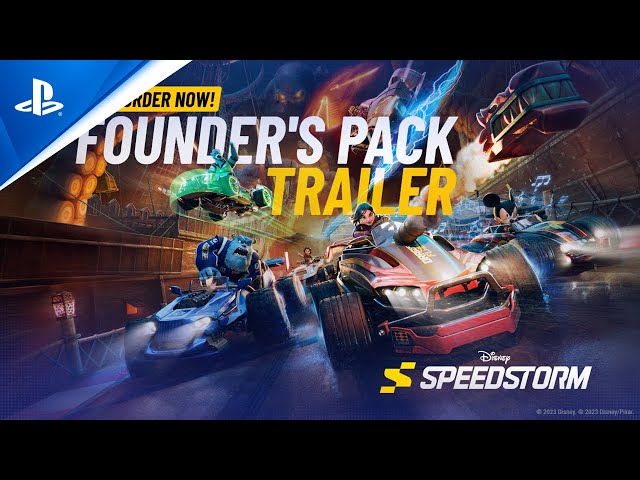 Ranked Multiplayer
If you're a bit more competitive, like many players, the Ranked Multiplayer will put your Disney Speedstorm skills to the test. This mode will pair you with players at a similar character level as your chosen racer, and you'll be tasked with winning races to raise your multiplayer rank. Think you're good at the game? Then you'll want to start playing this often.
Local Freeplay
Hoping to play some races without worrying about any levels or limits, or want to play with some friends and family? Local Freeplay is a great option! This mode opens up all characters to play with, allowing you to adjust options like CPUs and their difficulty levels, and get to racing.
Private Track
Similar to Local Freeplay, Private Track lets you play your own way with friends, except Private Track also allows you to invite friends online, instead of limiting you to only local players. You can play as any of the Disney Speedstorm characters, as well as adjust CPUs, their difficulty levels, and the track you want to race on.
Now you know all of the Disney Speedstorm game modes, it's time to get ready to race. However, we recommend checking out the Disney Speedstorm tracks and courses before heading to the starting line.