Deathloop is home to a pretty handy mechanic called the Delivery Booth, which allows you to spawn in items in subsequent time periods. This allows you to bring extra items with you, such as a battery, crank wheel, or field nullified, all of which might be handy when trying to take down one of the Visionaries. It can help vary up your playstyle and plan if you are taking on multiple quests at once.
But, how do you unlock the Delivery Booths? It is actually protected by a code that isn't easy to find as it isn't clearly marked anywhere. Hidden away in one of the districts of Blackreef, you will need to know exactly where to find the Deathloop Delivery Booth code if you want to make use of the feature within all four districts of the island.
Read on for more information about this handy little gadget, including where to find the Deathloop Delivery Booth code so you can help yourself out mid-loop.
Deathloop Delivery Booth code location
The Deathloop Delivery Booth code location can be found in the Fristad Bay district at Noon. This code is inaccessible at any other time period.
From the tunnels, head over the cliff and to the right, where you will see the large bunker where Fia is located. Instead of heading directly in, go up the hill and past the radio tower until you reach the shoreline down the next hill.
Enter the bunker from here and look in the window on your right. Inside, on the whiteboard, you can find the Delivery Booth code. This code works on all of the Delivery Booths throughout Blackreef and won't reset if you start a loop from the beginning.
For a detailed walkthrough of the location, check out this great video guide from 'Arekkz':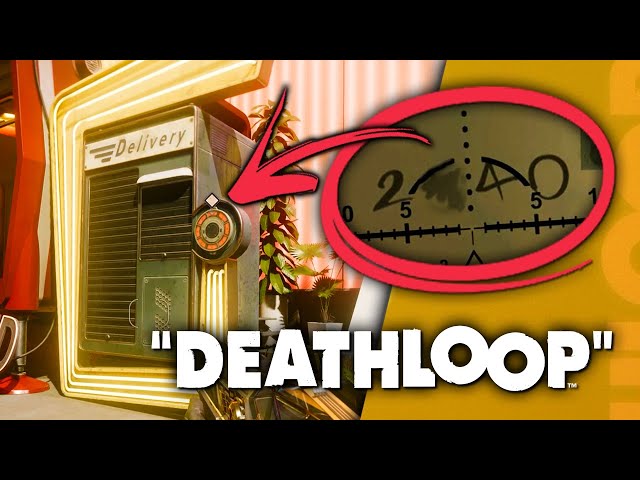 That covers the Deathloop Delivery Booth code location and how to unlock the Deathloop Delivery Booths.
For more Deathloop guides, click here. You can also check out our Deathloop review for more information on Arkane's most innovative games yet.