Two years ago, I sat down to play through Death Stranding, which was my first ever Hideo Kojima game having not touched the Metal Gear Solid franchise. By the time the credits rolled, I found myself looking at the black screen utterly bewildered at what I had experienced. But, in 2021, after 18 months of turbulence thanks to a pandemic, Death Stranding is a lot more memorable on PlayStation 5, and far more enjoyable.
While I still have a lot of issues with the core story beats and characters, the messages Kojima has interwoven into the experience deliver a far greater impact on PS5 than they did on PS4 in 2019. After more than a year of being locked down and streets falling silent, my time wandering the hills of the United Cities of America made me oddly nostalgic for the summer of 2020. It was the first time that the hustle and bustle of city life truly stopped and you could go out for a walk and simply enjoy nature and the world we live in.
However, with that said, Death Stranding: Director's Cut also made me glad that those months were just that – only a few months. I was thankful that, unlike those trapped in the world of Death Stranding's barren world, we didn't have to spend that long being locked away and unable to venture out.
Beyond the lived experience of the last 18 months, I think knowing what I was getting into with Death Stranding: Director's Cut made me appreciate its details and nuances a whole lot more. The flawless soundtrack accentuates the moments of relief you feel as you approach the next destination, while the amount of detail poured into every diary entry and email had me scouring for more information about the world.
A number of new cargo-carrying options help speed up the game's questionable pacing and add more variety to Sam Bridges' journeys from distribution centre to distribution centre. You can deliver an order in no time at all using the new cargo catapult and then complete the next two on foot, exploring each location and taking in your surroundings.
This freedom really makes the Director's Cut feel like Kojima is letting you play his game in the way that you want, for as long as you want. It still has all the weird and wonderful quirks of a Kojima game, of course, but Death Stranding: Director's Cut grants you true freedom in how you want to spend your time.
The game also has a far greater impact this time around thanks to the excellent DualSense haptic feedback that has been implemented into the game. If you are carrying cargo by hand, the controller weighs more on the side you are holding the package. The feedback also excellently reflects the surfaces you are walking on, with grass feeling much different to concrete.
There are some more peculiar uses of the haptic feedback, such as the way in which it's used when Sam has to pee, but for the most part, it is all excellent, with the same being said for the few uses the adaptive triggers get.
The other additions help make Death Stranding feel like a bigger experience, giving you more ways to spend your time, such as a fun challenge-based Firing Range for you to test out your weapons. The racing mode is a blast for a little while but feels more like a bonus than anything hugely additive. However, the new story moments do offer some nice bits of new gameplay and bonus customisation options.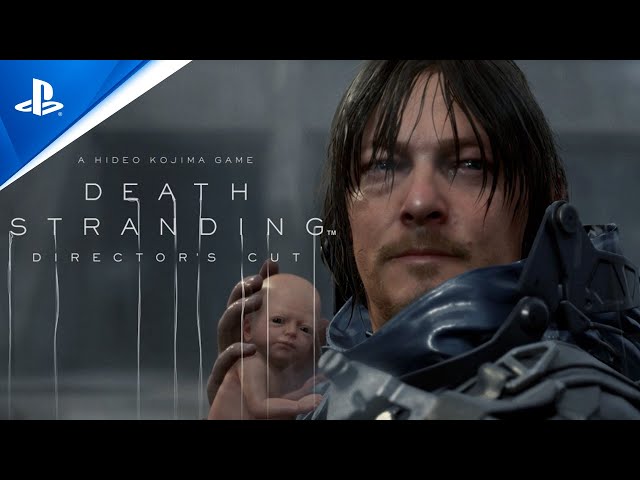 It's strange how time, the second viewing of something, and shared experiences can change your views on a videogame but with this second playthrough and the new content, I feel like I truly understand the concept of Death Stranding now. Kojima's United Cites of America might not be entirely enriched by the full line-up of Director's Cut content, but it certainly makes a difference.
Whether you're a long-time fan of Death Stranding or you're a sceptic of the Strand genre, the Director's Cut is worth a shot, if only to see whether it will leave a better impression on you in 2021.
Death Stranding: Director's Cut PS5 review
Death Stranding: Director's Cut is the definitive version of the game, packaging everything in and adding a whole lot more. Kojima's unique and captivating journey across America feels like it achieves what it couldn't on PS4, due to excellent DualSense enhancement and some meaningful updates.