The Walking Dead's Norman Reedus and James Bond star Léa Seydoux return in Death Stranding 2, the next project from Metal Gear Solid mastermind Hideo Kojima. While the Death Stranding 2 release date is yet to arrive, the long wait for Kojima's follow-up comes after a total rewrite of the game, taking the journey of the Death Stranding 2 cast in a new direction.
In a recent interview with Japanese entertainment outlet Natalie, conducted by Perfume singer Ayano Ōmoto (Nocchi), Hideo Kojima reveals that "the Death Stranding 2 story was written before corona [the coronavirus pandemic]. I had to rewrite everything because of corona." For the first game, Kojima explains that it was imperative to show "justice [on how] to connect, but with the corona crisis, pseudo-connections such as remotes have come to be emphasized."
Kojima says that "on the other hand, I felt that such pseudo-connections alone would not lead to fulfilling human lives. After all, humans need to go out into the outside world and move." Despite taking the sequel back to the drawing board, Kojima expresses that he "reconsidered the concept of connection."
One of the best PS5 exclusives around, the concept of Death Stranding taking on the mantle of the "first strand game" likely seemed odd to Kojima fans in 2019, but it all makes sense after spending hours traveling across America to reconnect the Chiral Network. It's all about connectivity, not just in technology, but emotionally as we bring people together in a desperate time.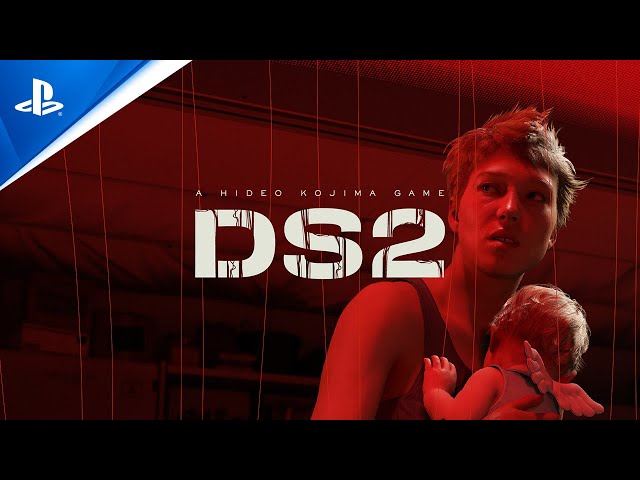 However, that might have been a mistake. "In Death Stranding 2, the meaning of 'strand' has changed. At the end of the teaser, there is a message 'Should We Have Connected?'," posits Kojima.
With the game's rewrite also comes an array of surprises, especially when it comes to Kojima's knack for a brilliant needle drop. Players were treated to an amazing soundtrack in Death Stranding, predominantly featuring the late Low Roar and a single by electropop band CHVRCHES. "I wanted to incorporate something that hadn't been seen before in games or movies. However, I've come up with something even more interesting, so I'm thinking of doing more new things in the sequel," Kojima teases.
Death Stranding 2 sits in good company as one of many upcoming PS5 games you should be keeping on your radar. For now, you can dive into the first game right now courtesy of the PS Plus Extra and Premium games list.