Dead Rising 4 reunited zombie fans with cocky photographer Frank West, but plans for a new chapter in the franchise would have left him behind once again. Dead Rising 5 met an early end during its development, but new Dead Rising 5 leaks detail what the third-person RPG could have been like. However, Frank West's journey would remain in the past, as a beloved Dead Rising 2 character was set to be the focal point of Dead Rising 5's story.
Word on Dead Rising 5 has been slim, but new leaks appearing on the YouTube account 'Viz' show off what the canned project had in store. Like you, we're surprised to see Dead Rising 2 protagonist Chuck Greene back on the scene. Chuck was last seen driving away into the sunset with his daughter Katey, heading to a town called Still Creek. The presentation footage also runs viewers through a series of new mechanics, one of which would improve the franchise's looting system.
In an unpublished portfolio noted by ResetEra user 'JawMuncher', technical level Nick Sinkewicz explains "in previous Dead Rising titles loot was strewn all over the ground, making it difficult to tell what was important or useful […] this was my proposed solution – a loot container system that would allow us to contextualize different drops, clean up the environment, and free up some memory!"
Dead Rising 5 would also see players move away from the United States. Once subtitled Dia de los Muertos (Day of the Dead), details of the game's plot continue to remain elusive.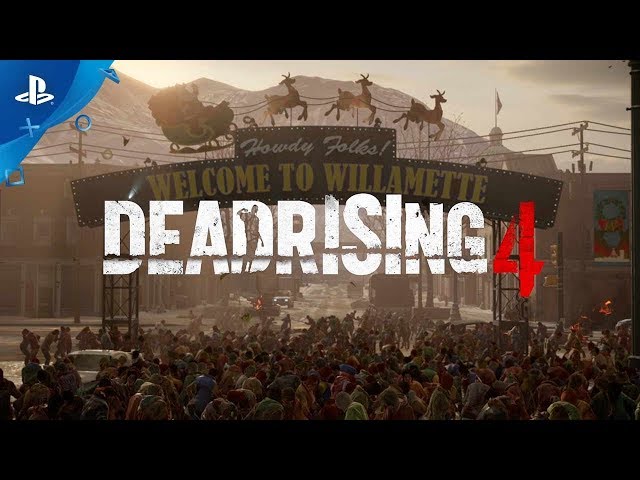 Despite this, we can gather from Sinkewicz's portfolio that the game would include a "jungle level with plenty of zombies to kill and several gang bases to raid leading up to a final boss […] the El Guapo boss fight was in the early phases but you get the idea – some crazy kind of drug lord with an electrified metallic fake arm."
Day of the Dead is a traditional Mexican holiday normally celebrated in late October or early November, depending on the locality of participants. It is possible that Dead Rising 5 would have taken place in Mexico, though Chuck's reason for travelling there is unclear. Sinkewicz had drafted two different neighbourhood districts based on real-life locations. These videos show these areas in their early forms, with other graphical elements absent from the footage.
For now, you'll have to look elsewhere for your undead thrills. We recommend checking out all the upcoming PS5 games for 2023, as well as the Xbox Game Pass February 2023 games list if you're in a need of a new game to keep you occupied.