We know this wasn't the best kept secret in gaming, but Behaviour Interactive has just shared a first-look trailer for Dead By Daylight Project W and revealed that Albert Wesker is-indeed the next Resident Evil based Killer to be joining the assymetrical horror game. While we can all agree that Wesker makes a compelling villain, a lot of horror game fans might be sitting there wondering why Resident Evil Village's Lady Dimitrescu wasn't chosen as the next Killer. Surely she's the more relevant antagonist, right? Well, whether that's the case or not, Behaviour Interactive has taken a moment to explain why the towering Countess isn't coming to this asymmetrical horror game – yet.
Discussing Dead By Daylight Project W with press during an event held ahead of Behaviour Interactive's August 3 Behaviour Beyond showcase, head of partnerships Mathieu Cote explained that the decision to bring Wesker to Dead By Daylight wasn't just down to Behaviour Interactive – Capcom had a say in the matter, too.
Deciding who would make the final cut for the second Resident Evil crossover chapter in Dead By Daylight was "a long conversation with Capcom", according to Cote, and there was "no wrong answer".
However, everyone on the development team has "processed [their] internal grief" on not having Lady Dimitrescu join the roster of Killers and Cote is steadfast in his belief that "whatever [Behaviour Interactive] had picked, someone would be disappointed". The team know this is what the fans want, but they're hopeful that "people will really enjoy what [they've] done with Wesker" in Project W.
While it's hard to imagine that this is always the case when people make this claim, in this instance we think it's true. The Resident Evil franchise is chock-full of incredible characters – heroes and villains – that would make for fine additions to the splintering Resident Evil narrative inside Dead By Daylight. We know Lady Dimitrescu might be the most popular example of this from Resident Evil Village, but this most recent instalment alone has several candidates that could also be worked into Dead By Daylight as exciting Killers.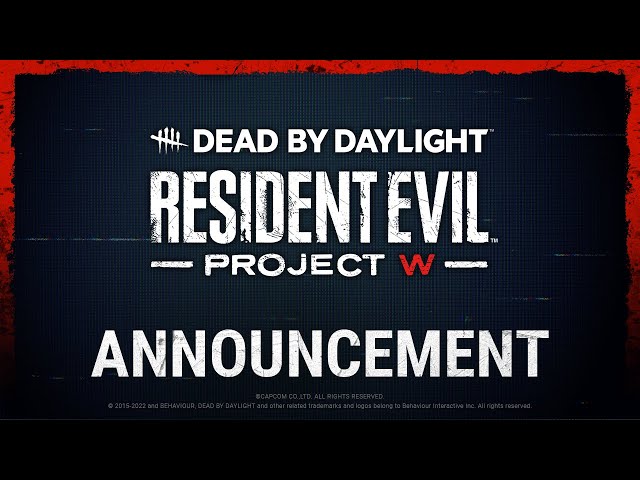 Then, if you look beyond the most recent Resident Evil video game – at the franchise as a whole – you'll find countless more. It's an impossible task to please everyone, and the people behind Dead By Daylight Project W are keenly aware of that. However, the fact that Behaviour Interactive has listened to the fans and introduced the first sequel to a Dead By Daylight collaboration with Project W is a good sign for the future.
Cote, as always, left everyone on tenterhooks by saying "who knows what the future brings" – a valid statement that could very-well mean that at some point in the future, we could see Lady Dimitrescu as a Killer in Dead By Daylight. She's not coming yet, but don't rule it out.
We know Dead By Daylight has no plans for a sequel – and why would it as it's easily one of the best PS5 horror games and best Xbox horror games out there right now – but you have to wonder just how many Survivors and Killers they can add to the game before it becomes dangerously bloated. That's a question for another time, though… Right now, it's all about Wesker and Project W.