Modders have been working on Cyberpunk 2077 since the game's fateful release in December 2020, but just one day after developer CD Projekt Red released its official modding tools, it has shut down a popular character-swap mod. The mod in question was created by 'Catmino', and gave players the opportunity to have sex with Johnny Silverhand – the character voiced and modelled in the likeness of Keanu Reeves.
The mod swapped Silverhand's character model with a 'joytoy' – the game's sex workers – allowing V to have a close encounter with Keanu's character. Players immediately flocked to the mod, so it seems that they are turning to alternative options in order to fulfil their wildest fantasies in Night City. After most streamers opted for the largest Cyberjunk possible in Cyberpunk 2077 character customisation, it's only logical that mods have taken a sexy spiral.
Players clearly weren't satisfied with the range of Cyberpunk 2077 romances that CD Projekt Red provided them with, and the popularity of the Keanu sex mod erupted. Soon enough, players were flocking to street corners to pay Keanu for a steamy night to remember.
However, the fun was cut short prematurely when CD Projekt Red shut down the mod, explaining in a statement to Eurogamer that it was considered harmful to Keanu Reeves.
"Our most important rule regarding user-generated content, game mods in particular, is that it can't be harmful towards others. In the case of model swaps, especially those that involve explicit situations, it can be perceived as such by the people who lent us their appearance for the purpose of creating characters in Cyberpunk 2077."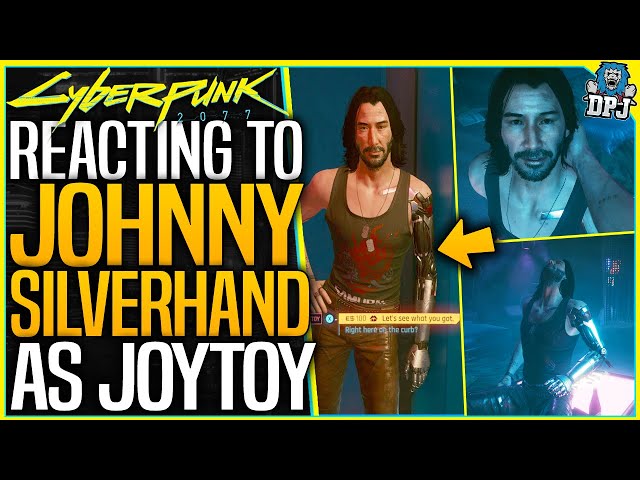 CD Projekt Red explains that modders would need "explicit permission" from the actor who played the character in order to swap their likeness into a scene that could be deemed harmful.
Silverhand already has a sex scene in Cyberpunk 2077, albeit from his point of view, but that's all the Keanu sauce players will be able to find in the game for the foreseeable future – at least until someone gets his express permission.