Will CrossfireX get crossplay? It's a question that a lot of people will be wanting to know as the game approaches its release date of February 10, and the hype continues to build. For those not in the know, CrossfireX is an competitive FPS game that continues the Crossfire series.
Originally released back in 2007, Crossfire is generally viewed as an alternative to the likes of Counter-Strike: Global Offensive. It has blisteringly fast play, and has over one billion users across eighty different countries. CrossfireX is the new version of the game, and brings that same pace of play to consoles alongside a new single-player mode that was made by Remedy, the powerhouses behind Alan Wake and Control.
With the game finally moving away from just being on PC, Xbox owners might be wondering if they'll be able to play alongside their PC friends in the multiplayer modes. It's a fair question with console exclusives rarely just actually sticking to console, so it's only natural that people will be wondering about it. So, let's talk about CrossfireX crossplay.
Will CrossfireX have crossplay?
The answer is a resounding sort of. CrossfireX crossplay will exist between Xbox One and Xbox Series X|S, but it doesn't appear to support crossplay in the multiplayer modes between the Xbox series of consoles and PC.
This is likely because, while some games are fine to mix between controller players and those on mouse and keyboard, a game like CrossfireX, with its high need for twitch reflexes and pinpoint accuracy, would be heavily weighted in favour of those on PC.
There's also the fact that while CrossfireX could be viewed as being the console port of the PC-only Crossfire, it does bring with it new content not seen on PC, and is currently listed as being completely console exclusive. That means that we're not getting a PC version, at least not yet, and that means that while it could be feasible in the future, you shouldn't expect the ability to play with PC friends at launch, because they're essentially playing a different game.
The good news though, is that the multiplayer part of CrossfireX is completely free-to-play. That means you'll be able to test it out with friends on whichever version of Xbox they own with no issues, and you won't lose any money if it doesn't match up with what you want.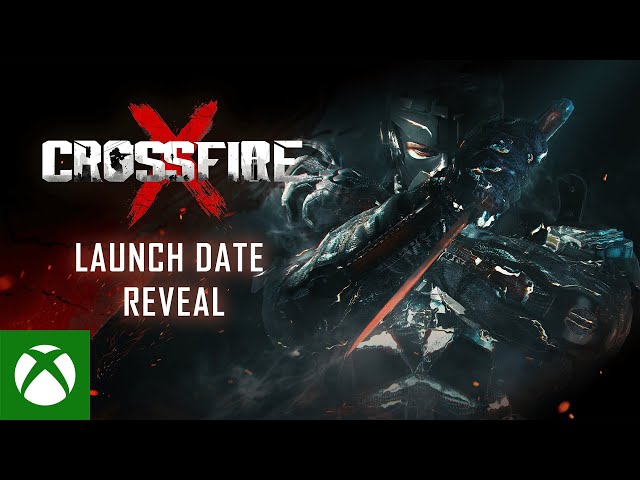 Will CrossfireX ever come to PC?
There are no official plans to bring the game to PC at the moment. That's not to say there never will be, but it seems as though this is one of the rare cases of an Xbox game genuinely being an exclusive. It could mean that we see the game on PCs in a year or so, or it could be that it never happens.
So there you have it, all the latest on CrossfireX crossplay. Hopefully now you've found the answer you're looking for, you can prepare for war.