When is the Crime Boss Rockay City PS5 release date? With the PC version of the co-op shooter now out in the wild, console players are keen to know when they can jump in and see the star-studded cast of the FPS in action.
Thankfully, we do have an idea of when Crime Boss Rockay City is set to come to PlayStation and you won't have to wait too long. So, if you do want to get stuck in and see just what the off-the-wall mayhem Ingame Studios has cooked up read below for that date, as well as general details on the game and the gameplay.
When is the Crime Boss Rockay City PS5 release date?
The Crime Boss Rockay City PS5 release date is Thursday, June 15, 2023, as announced by 505 Games in a new "console announce" trailer for the game. This is three months after the game's original release on PC storefronts.
This will mean the game releases on consoles around three months after the PC release. June is already looking pretty packed, so where it ends up releasing will be interesting, especially with big titles like Final Fantasy 16, Crash Team Rumble, Diablo 4, and Street Fighter 6 all set for that month.
A physical copy for PS5 and Xbox Series X will also release, however, that version won't be arriving until September 5, 2023.
Crime Boss Rockay City story
Rockay City, a metropolis bustling from street corner to street corner, with excitement overflowing and something happening every second. In the game, you find yourself in the middle of a turf war that rages on each and every day. With a new vacancy in the city to become the crime boss King of Rockay City, you take on everyone else to gain that position for yourself.
Your crew who assists you comes in the form of the Crime Boss Rockay City cast and voice actors which includes faces like Michael Madsen, Michael Rooker, Kim Basinger, and more as you face off against rival gangs.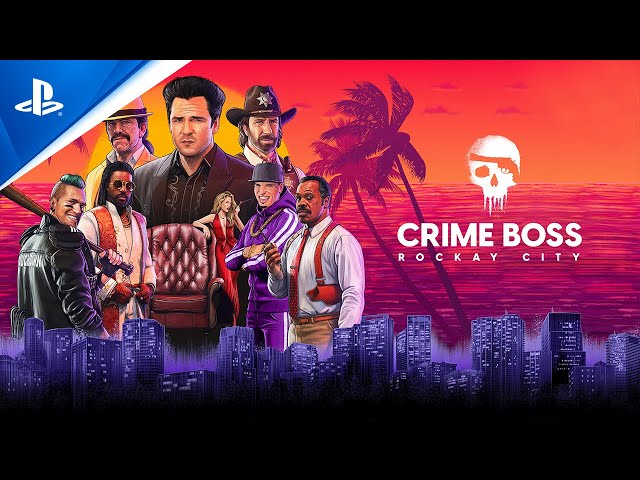 Crime Boss Rockay City gameplay
You can take a look at the gameplay for Crime Boss Rockay City, which shows off some of the FPS action you can expect. With the game out on PC, you can also see gameplay, playthroughs, and Streams on YouTube, Twitch, and other platforms.
That covers everything you need to know about the Crime Boss Rockay City PS5 release date. For even more FPS games on PS5, check out our list of the best PS5 FPS games. We also have a list of the best PS5 co-op games covering a variety of genres.