When is the Chrono Odyssey release date? NPixel and Chrono Studio's MMO has been hotly anticipated since it was first revealed, with its stunning visuals and diverse combat getting tongues wagging.
It's also rare to see an MMO that looks this good come to console, but thankfully Chrono Odyssey is coming to PS5 and Xbox Series X|S, as well as PC. Below, you can find a roundup of everything we know about the game's release as well as a look at Chrono Odyssey gameplay, in addition to early details on all six classes you can play as you explore the world of Setera.
Chrono Odyssey release date speculation
While not yet officially confirmed, the Chrono Odyssey release date is expected to arrive in 2024 for PS5, Xbox Series X|S, and PC.
When it was first revealed, Chrono Odyssey was slated to be released in 2022. NPixel and Chrono Studios never officially announced that the MMO was being delayed, but it's clear that development suffered setbacks with the game missing that initial launch window.
Seeing as its first gameplay trailer (which you can watch later on in this guide) was only released in May 2023, a 2024 release seems the most likely outcome for Chrono Odyssey.
Chrono Odyssey story
Chrono Odyssey is set in the vast world of Setera, which has loads of points of interest for you to explore. Built in Unreal Engine 5, the game features immense fields, open space, tall structures and buildings, and stunning scenery for you to explore and marvel at.
You can get a tease of that world in the reveal trailer for the game below: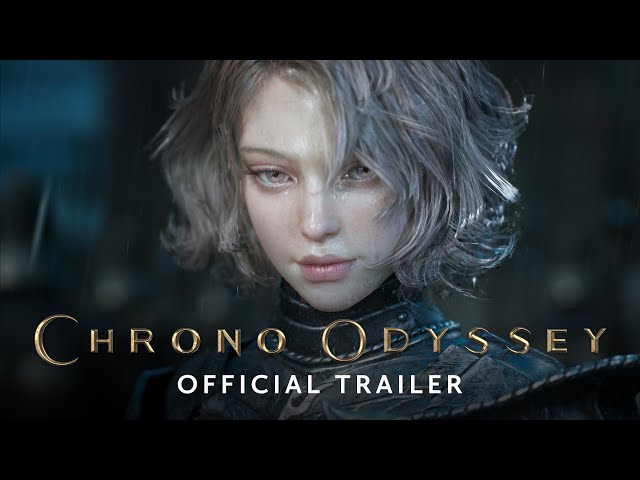 Chrono Odyssey gameplay
As an MMORPG, Chrono Odyssey appears to be stuffed with epic encounters that you can take on either solo or as a large group. Combat demands control, timing, and accuracy with your attacks, defence, and dodging. As well as some very Soulslike sword-based combat, we also see various elemental weapons and abilities featured in Chrono Odyssey's gameplay reveal trailer below.
Within Setera, there is the Chronotector, a device resembling a stopwatch that manipulates time and space. You can use it to rewind events, explore other timelines, or stop time and freeze enemies in place during combat.
Of course, as an MMORPG, teamwork is key to the experience as you will compete for control over land as one of many enemy factions, bringing down beasts and dragons and taking on powerful bosses and challenges within the open world.
Chrono Odyssey classes
Chrono Odyssey has six different classes for you to choose from. These are the Swordsman, Ranger, Sorcerer, Paladin, Berserker, and Assassin. Although, proper details about each one and how they play are yet to be revealed by the team behind the game.
That covers everything we know about the Chrono Odyssey release date. It definitely has the potential to become one of the best MMO games on PC and console and may even make it onto our best PS5 games and best Xbox games if Chrono Studio and NPixel can nail the landing when the game releases.