Call of Duty Warzone is getting another update soon. Raven Software has finally started sharing more information about Warzone Pacific Season 3 and the new trailer has left a lot of fans convinced that Godzilla is coming to Warzone in the next major title update. We've been duking it out on a revamped Rebirth Island for the last few weeks, but now it's time to turn our attentions back to Caldera and uncover what the Nazis have awoken with their Nebula bombs.
In Season 3, subtitled 'Classified Arms', the Nazis have activated the Nebula bombs Captain Butcher and Task Force Yeti discovered during Warzone Pacific Season 2. This was something a lot of fans saw coming – especially considering the Nazis actually set one off in the Season 2 cinematic trailer. However, the narration of Captain Butcher in the latest trailer suggests something far greater is coming.
"But what none of us knew was that a storm was on the horizon. With Nebula, the Nazis had unwittingly shaken something awake, something far more powerful and fearsome than anything we could ever hope to comprehend," says Butcher in his narration.
Of course, this could mean anything at this stage – however, a lot of fans are connecting dots and drawing conclusions that suggest Godzilla is actually coming to Warzone Pacific in Season 3.
Are these theories totally unfounded? Well, not entirely. Earlier this year, known leaker Tom Henderson suggested that both Godzilla and King Kong could be coming to Warzone in the future – and when you look at the traditional origins of Godzilla, what's going on in Warzone fits the bill. Traditionally, Godzilla is awoken from his deep slumber under an island in the Japanese peninsula by nuclear radiation. Nazis setting of Nebula bombs on Caldera isn't so different.
However, the most telling clue might just be the spectral analysis one Twitter user shared of a strange sound from an unknown frequency that followed the trailer on social media. Spotted by VGC, Twitter user 'HeckinBrandon' put the strange sound clip through Audacity and found that it says "monsters are real".
I checked it on Audacity, looks like it says "Monsters are real" pic.twitter.com/mLdLJydyEg

— HeckinBrandon (@HeckinBrandon) April 13, 2022
Of course, it's worth taking this all with a pinch of salt until we know more – but, we could be facing off against one another and a kaiju in Warzone soon.
Want to figure things out for yourself? Check out the Warzone Pacific Season 3 trailer below: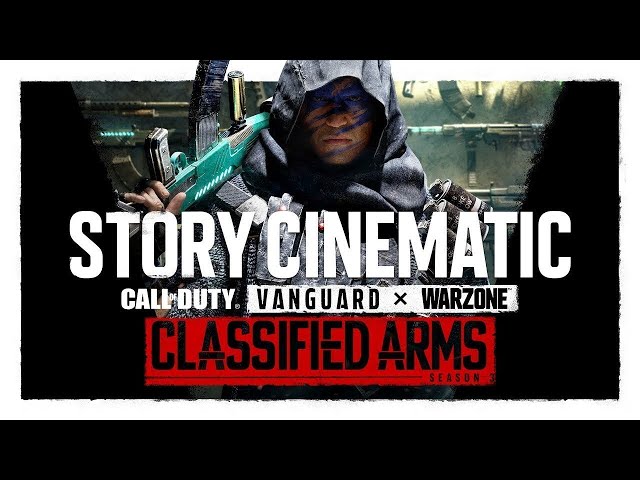 At the moment, we just don't know for sure what Call of Duty has planned for Warzone Pacific in Season 3. If you want to prepare yourself, it's worth checking out our guide to the best Warzone guns here and the latest information on the Warzone meta here.