Finding yourself caught out in long-range firefights when it comes to the new Call of Duty battle royale experience? Well, you're not alone – Al Mazrah can be a dangerous place. However, you can equip yourself to fight back with the best Warzone 2 SP-X 80 loadout.
The SP-X 80 is one of the best Warzone 2 sniper rifles available and – with the right attachments – it can be one of the best Warzone 2 guns when it comes to the long-range options available. The Warzone 2 meta always has some room for a lethal sniper, and the SP-X fits perfectly.
Best Warzone 2 SP-X 80 loadout
Here's everything you need to know about the best Warzone 2 SP-X 80 loadout and all the attachments you need to equip:
Muzzle: FTAC Reaper
Ammo: .300 High Velocity
Laser: FSS OLE-V
Stock: PVZ-890 Tac Stock
Rear Grip: Schlager Match Grip
This SP-X build comes recommended by one of the most feared snipers in the Call of Duty community, YouTuber 'Metaphor'. Completely maxed out for accuracy and damage range, here you have a sniper that will comfortably one-shot opponents at pretty much any range.
In the video below, you can also see the exact attachment tuning settings Metaphor uses on this deadly sniper class.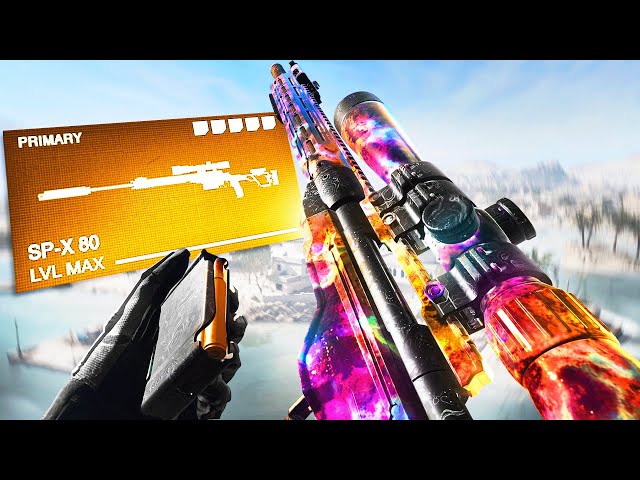 Once you have all of those attachments equipped, you should be well on the way to having one of the best SP-X 80 builds available and one of the best Warzone 2 loadouts when it comes to using sniper rifles.
Best Warzone 2 SP-X 80 class setup
As you might already anticipate, you're going to need to balance your class' capabilities to tackle enemies at a distance and enemies up-close with your secondary weapon. So, that's why we recommend taking a look at the best Warzone 2 VEL 46 loadout or the best Warzone 2 Lachmann Sub loadout right here. These SMGs are beasts at closer ranges and should help protect you when the SP-X 80 is just too slow to handle anyone you run into.
When it comes to your equipment options, we recommend making the most of this battle royale's Semtex and a Heartbeat Sensor. We know you might think Proximity Mines and Claymores are what you want to be looking at when it comes to a sniper class, and they'd be fine if you're the kind to find a nice top floor window and sit tight. However, with an SP-X this lethal, you'll want to be on the move, finding as many victims as you can.
For perk packages, Weapons Specialist is a must as it's the only one with Overkill in it. However, if you want to sacrifice your custom-built SMG and leave your secondary weapon to the loot gods, Specter offers a great range of perks, including Ghost.
Finally, for your field upgrade, a Trophy System is always a handy bit of kit to have, especially in the late game.
That's all there is to it when it comes to throwing together a loadout that makes the most of the SP-X 80 in Warzone 2. If you want to improve your chances even further, it's worth checking out if you're using the best Warzone 2 settings and whether you have the best Warzone 2 FOV equipped.