If you sat there and told us that football superstars would be playable operators in Warzone 2 (and Modern Warfare 2) ahead of launch, we would have laughed. However, that is exactly the case when it comes to the latest entry into Activision's Call of Duty franchise and – following Neymar's addition to the roster last week – the Warzone 2 Pogba bundle is bringing the Juventus and France national team playmaker to Al Mazrah (and beyond).
Through the aptly named Modern Warfare FC event, Activision is introducing three football players to Warzone 2 and Modern Warfare 2 during the 2022 Qatar World Cup. Neymar Jr was introduced on November 21, and Paul Pogba follows on November 25. Following this, Lionel Messi will be available on November 29 – when the final round of Group Stage matches begin. We certainly can't think of a better operator to use with the best Warzone 2 loadouts – okay, maybe Ghost.
At the moment, we don't know exactly what's included in the Warzone 2 Pogba bundle. However, if Neymar's bundle is anything to go by, we can expect to see the player himself as a playable operator followed by two weapon blueprints, a unqiue finishing move, and other cosmetics – like a weapon charm, stickers, and an emblem.
The bundle itself should set you back 2400 COD Points, something you can work towards earning by progressing through the Warzone 2 battle pass system. We don't know if the weapon blueprints are going to be for the best Warzone 2 guns out there, but we can imagine that the pro tuning on offer will make them worth checking out nonetheless.
Interestingly, media outlet DBLTAP has suggested that the Warzone 2 Pogba bundle will contain a "Counter Attack" weapon blueprint and a "Series A" weapon blueprint – alongside the above. This should be taken with a pinch of salt, as nothing has been officially shared yet. However, these do seem like believable names when it comes to weapon blueprints.
In addition to this, looking at the trailer below, it looks like one of the best Warzone 2 SMGs is getting a weapon blueprint – so, it's worth checking out the best Warzone 2 Fennec 45 loadout ahead of time.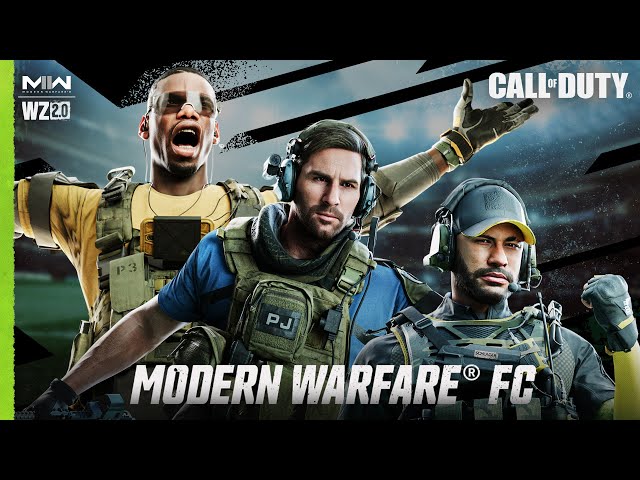 While we wait, though, why not check out our guide to the best Warzone 2 settings and the best Warzone 2 FOV options. Think of sorting these out like picking the right boots ahead of a football match. Of course, how you play matters, but these sorts of things can certainly make the difference.