We know you might not think about using the Lockwood Mk2 in Warzone 2 given how the Mk2 Carbine performed in the last iteration of this battle royale shooter, but this marksman rifle is fantastic with the right attachments. So, that's why you need to check out the absolute best Warzone 2 Lockwood Mk2 loadout we have put together below.
In the right pair of hands, this is going to be one of the best Warzone 2 marksman rifle options and maybe just one of the best Warzone 2 guns overall. However, there's more to a loadout than just that. Don't worry about figuring that out, though, as we will go through everything from the best Warzone 2 perk packages to the equipment options you should be looking out for in Al Mazrah.
Best Warzone 2 Lockwood Mk2 loadout
Let's get to it, shall we? Here's the best Warzone 2 Lockwood Mk2 loadout, thanks to a build from Call of Duty content creator 'Vuxzu':
Barrel: 25″ Buffalo Barrel
Laser: Accu-Shot 5mw Laser
Optic: Luca Bandera Scope
Stock: Cut Off Stock Mod
Guard: Lockwood Commando Guard
When it comes to this Lockwood Mk2, speed is paramount – as it's naturally high damage output should have you cracking Armor Plates in no time. The Cut Off Stock Mod and aforementioned guard attachment are both going to improve this weapon's mobility and – importantly – it's sprint to fire speed.
The laser attachment is also going to double down on speed and improve ADS speeds while the 25″ Buffalo Barrel attachment is going to counter-act these by improving damage range and bullet velocity.
The optic attachment choice above is something of a personal choice, but it does give you more than enough magnification when it comes to those longer-range gunfights. However, a sight with lower magnification would work just as well.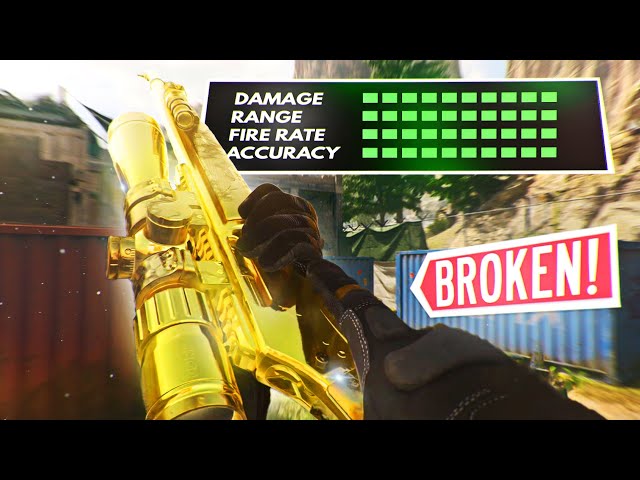 And, that's all you need to know about the Lockwood Mk2. With this, you'll be well on your way to having one of the best Warzone 2 loadouts available at your disposal.
Best Warzone 2 Lockwood Mk2 class setup
Now, we know that Lockwood Mk2 build is good, but it's not perfect. In Al Mazrah, you're going to need to be prepared to deal with your enemies in close-quarters as well as at a distance. So, that's why we recommend pairing this marksman rifle with one of the best Warzone 2 SMG options.
If you're looking for specifics, though, you should check out the best Warzone 2 Fennec 45 loadout or the best Warzone 2 Lachmann Sub loadout. Both options should give you more than a fighting chance when you get pushed by enemy squads.
Protecting yourself at close ranges is something else you can do with your equipment choices. That's why we recommend using Semtex and Stun Grenades. Drill Charges are good at flushing enemies out from behind cover, but we think using a Semtex is much more useful when you're trying to tackle enemies. On top of that, Stun Grenades can be used to buy you precious time to reload or switch weapons when the fighting starts.
Finally, though, we need to talk about the perk packages. If you want two fully-kitted out weapons as soon as possible, then the Weapons Specialist perk package is for you – as this one has Overkill. If you're not so fussed about all that, we recommend you aim for Specter – this one has Ghost.
Well, that's everything you need to know about this Lockwood Mk2 class setup. If you want to make sure you're making the most of this build, you should check whether you're using the best Warzone 2 settings and the best Warzone 2 FOV options available. It might not sound like it will help, but it does.