Call of Duty Modern Warfare 3 is almost a week old already and the grind for Level 55 and those elusive Mastery Camos is well and truly underway. If you're looking for a little boost while you work towards them, there's a brand new MW3 code you can redeem for some extra Double XP Tokens – which you can use in both MW3 and Warzone, we might add. What's better than that, though, is that you can actually claim it twice and double your rewards.
With the current MW3 meta set to shift when the Modern Warfare 3 Season 1 release date rolls around next month, making sure you have all the best MW3 guns maxed out ahead of time really is a must. If you have a lot of spare time to enjoy one of the best FPS games on Xbox and PS5 right now, this shouldn't be too hard to do. However, if you only have limited time to play Modern Warfare 3, you're going to need Double XP Tokens to boost your earnings and make each match much more valuable.
Thankfully, there's a simple way for you to get eight whole hours of Double XP Tokens and Double Weapon XP Tokens right now. All you need to do is head to the Call of Duty code redeem website and enter the following code: 559Q-RXGN4-JZPP. Make sure you enter it as it's shown here, with the dashes, otherwise it won't work.
When you do this, you should see the screen below and be able to find the following items unlocked and available the next time you hop into Modern Warfare 3 or Warzone:
Four hours of Double XP Tokens
Four hours of Double Weapon XP Tokens
Lightning Rod weapon blueprint
Grab The Popcorn calling card
WSOW War Track war tracks pack
Double Digits emblem
You Dropped This weapon camo
Interestingly, media outlet CharlieIntel reports that you will actually be able to redeem the code twice and get double the amount of Double XP Tokens. That would be nice, wouldn't it?
When we attempted this, we were met with a message explaining that "this Call of Duty account has already received this bonus content using another code" – which would suggest that this didn't work. However, upon checking, it did indeed add eight hours worth of Double XP Tokens and Double Weapon XP Tokens to our game. We can imagine that message just refers to the cosmetics, like the calling card and emblem, which aren't being duplicated. So, it's definitely worth claiming this code twice while you can.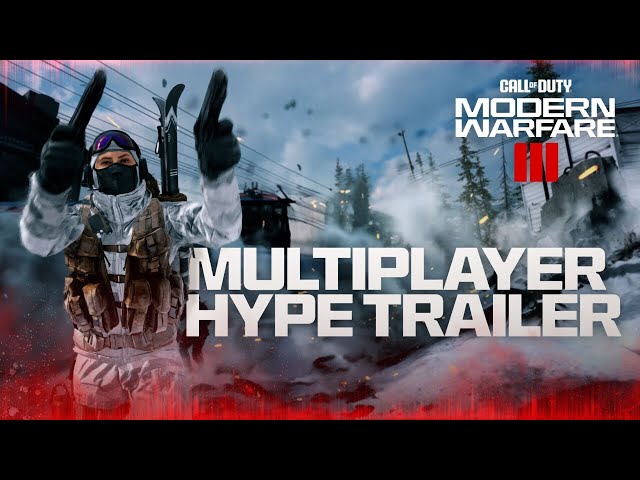 With Call of Duty taking some rather drastic measures to combat the newly-discovered MW3 Zombies Sentry Gun exploit, these additional Double XP Tokens really are useful. If you activate one while you're using this much more legal MW3 Zombies XP farm method, you should max out your guns and hit max level in no time at all.